Why Telehandlers are a must-have in the film industry
Date: 14/10/19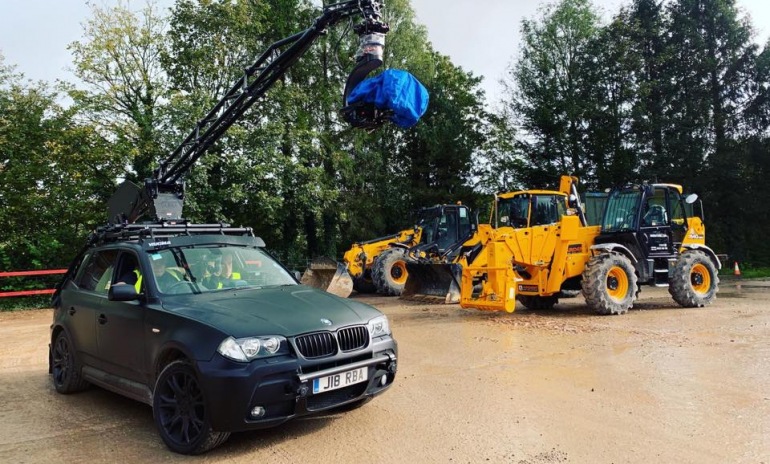 Film crews used to build scaffolding and other structures to support sets, cameras, and other equipment. When the shot was taken, they would have to break the structure down and set up elsewhere. However, telehandlers are now a gamechanger. With a telehandler, all you do is drive it to a new position or extend the boom a bit further, and you are ready for the next scene.
Here are different ways telehandlers can be used in the film industry.
Holding up shade screens and green screens
Telehandlers with a custom attachment and frame can hold up large screens and move them into the exact position with ease.
Getting the perfect crane shot
Crane shots are shots taken by a camera attached to a crane or jib. Telehandlers are ideal for this because of their extensible boom and their ability to move to the position they are required to take. For more flexibility, our roto telehandlers can rotate up to 360 degrees. This is particularly handy for outdoor shoots on rough terrain.
Lighting the scene
Our telehandlers can lift batteries of lights to almost any position and give you the exact lighting effect you need.
Setting up stunts
How does a Telehandler help a stuntman? Telehandlers can lift the stuntman to the required height and let them take the plunge while you film it. Providing the perfect scene in action movies.
Moving sets into position
You can use a telehandler to shift sets into a new position or even hold up sets for the duration of a shot.
1 Comment
---
Blog Archives
In the dynamic realm of construction, where precision and efficiency are paramount, Ardent Hire's...