Why You Should Choose a Wheeled Dumper
Date: 25/02/19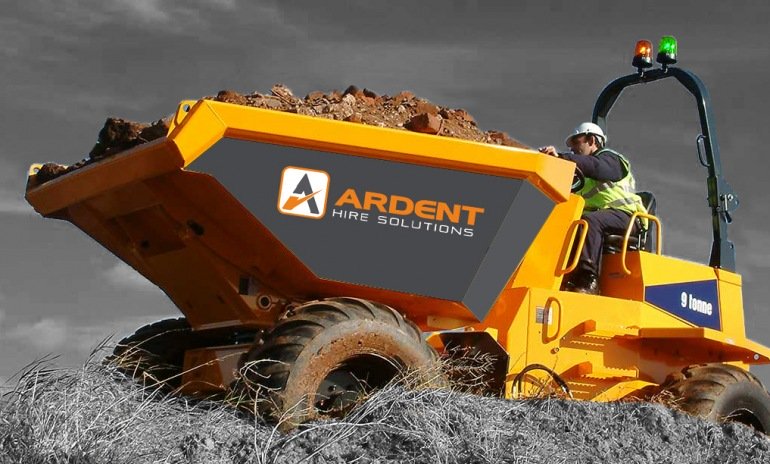 Within heavy construction sites and other projects where there is a requirement for dumpers, a wheeled dumper provides you with easy transport solutions, flexibility, the means with which to improve hazard prevention, and a chance to work within strict budgets.
The first reason to choose a wheeled dumper is that it gives you a quick, easy, and robust way to remove debris and materials on a construction site. This immediately eases the need for manual labour on such matters, and speeds up the process, as bricks, tiles, concrete and timber can be moved with relative ease.
You always have to be aware of potential hazards on a site, and with a wheeled dumper, you can remove materials that could potentially be hazardous to persons working with them. Sharp objects and heavy materials can obstruct and cause injury if not managed correctly.
With both of these factors in mind, and with the thought of utilising a professional plant hire service, such as Ardent, you can significantly lower your costs by choosing a wheeled dumper. They are efficient and flexible, cutting down on the time required performing important tasks.
At Ardent we provide a wide range of wheeled dumpers for a variety of uses. Please feel free to speak to our team about our fleet, and we'll be happy to offer advice and guidance on your situation, location and budget. From 1 tonne skip loaders, up to 10 tonne dumpers, we have four dumper sizes available to hire, with swivel or straight bucket to choose from depending on your requirements.
For more information about wheeled dumpers contact our specialist plant hire team today on 03333 202 555 or info@ardenthire.com.

0 Comment
---
Blog Archives
In the dynamic realm of construction, where precision and efficiency are paramount, Ardent Hire's...