Why Ardent?
Date: 30/11/21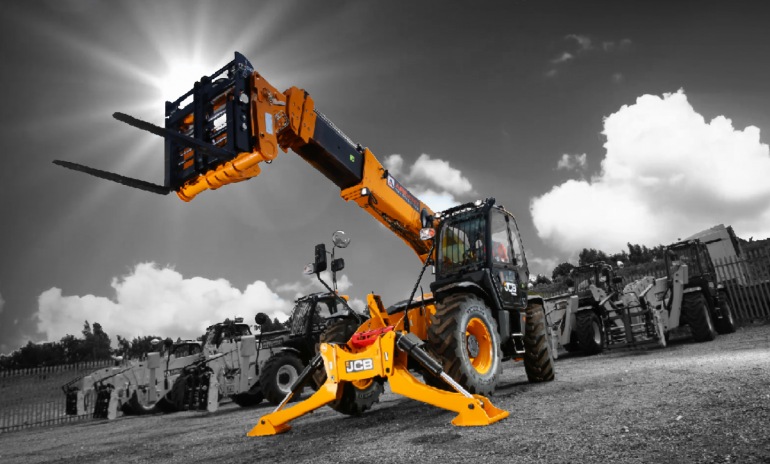 Ardent Hire is the UK's premier provider of plant and plant services. With 11 depots and 250 people covering the UK we offer an operated and self-drive fleet of over 5,000 telehandlers, excavators, dumpers, rollers, roto-telehandlers and other equipment.
The average age of our fleet is less than 3 years and we only buy highly specified premium brands from a select number of OEMs to minimise variation in our fleet and ensure a consistent, high quality customer experience.
Ardent is renowned for its innovations which have seen it win several high-profile awards. Its telematics management information system, Site Manager, has a proven track record, demonstrable with data, and helps customers to improve productivity, reduce costs and improve safety. Ardent InSite enables customers to transact with Ardent online, providing full transparency, improving accountability and reducing back-office administration. Ardent's new Oper8 app enables pre-use checks to be conducted electronically, thus improving safety and reducing administration. Equipment familiarisations are done online via Oper8 including testing and certification, with records accessed from Ardent InSite. Ardent is paperless in its deliveries, collections and field visits. All drivers and engineers are provided with tablets capture photographs of equipment on delivery and collection to avoid misunderstandings later.
Ardent is leading the industry on sustainability. It invested over £250m in new equipment over the last 4 years which offers customers a modern, fuel efficient and emissions friendly fleet with more Stage 5 equipment than any other provider. Ardent's technology helps to minimise idling and emissions. Ardent is also the only hire company to offer a fully automated carbon offsetting service in conjunction with leading carbon developer, Climate Care. As part of this Ardent has already offset the emissions from its HGV fleet meaning that all deliveries and collections are carbon neutral. Ardent has also offset the emissions from its roto-telehandler fleet. Ardent has also invested in electric telehandlers and offers HVO as an alternative to diesel in all its fleet.
Ardent uses NPS to measure customer experience. This is done during and at the end of hires by an independent third party. In 2020 Ardent's NPS was 70.0 which increased to 72.1 in 2021 November YTD, making Ardent's customer experience on a par with eBay, Harley Davidson and Amazon. Such is Ardent's confidence in its service that it offers customers a no quibble, money back guarantee if they are not completely satisfied with Ardent's service.
Ardent offers a 24 x 7 x 365 service through its Customer Care Centre which provides a national single point of contact. Customer account dedicated Customer Care Experts and Account Managers ensure that a personal, friendly and attentive service is always provided.
Ardent has all the certifications that would be expected of a quality company including ISO9001, ISO14001, ISO18001 and SSIP. Ardent has been a RoSPA Gold Award holder for 5 years in recognition of its exceptional safety standards which are overseen by a dedicated, full-time SHEQ Director.
Ardent is keen to work with customers who are looking for high standards of safety, supplier transparency and innovation. We also want to work with businesses that are driving sustainability. These qualities are very much aligned to how Ardent does business. Our leadership has many years of experience in listed businesses, both in hire and other industries that bring a principled, ethical and dynamic approach to how we work with customers.
0 Comment
---
Blog Archives
In the dynamic realm of construction, where precision and efficiency are paramount, Ardent Hire's...