Which Excavator for Which Job?
Date: 20/08/18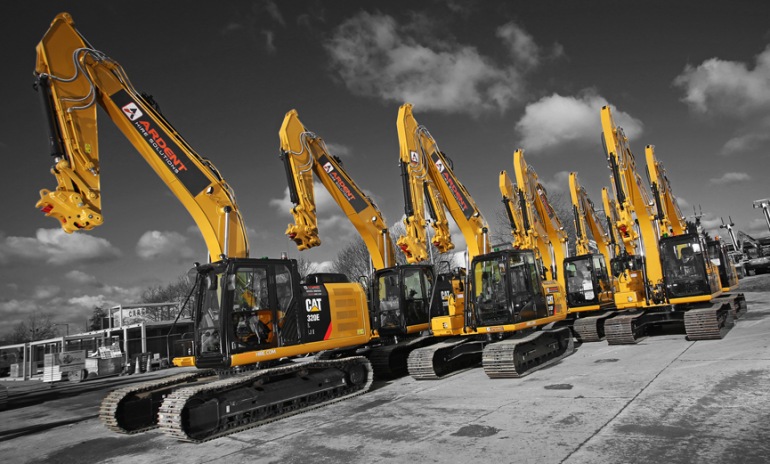 With years of dedication and commitment in providing innovative, well-equipped, high-quality excavators and other plant hire machinery, Ardent Hire Solutions is recognised as an expert in the plant hire industry. Every excavator Ardent hire to our customers is comprised of four basic attachments: a bucket, a dipper, a boom and a cab, rotating on the groundwork called the 'house' of the excavator.
With a diverse array of customers, different excavators are required for different jobs. So, how do you choose which is best for your job? We've outlined the advantages of many of our excavators below to help you choose the best solution.
Crawler Excavators
Crawler excavators are built on two infinite tracks. These tracks are assembled in a chained-wheel system. Crawlers are capable of lifting debris and soil by applying a hydraulic power mechanism. Crawler excavators can also function well on hilly terrain.
Backhoe Excavator
A Backhoe Excavator such as Ardent's 'JCB 3CX ECO SITEMASTER BACKHOE LOADER' consists of an attached bucket facing the driver; this bucket excavates soil by pulling it in the driver's direction before lifting so the procedure is visible to the driver. Backhoe excavators are often used for dispatching waste in dumpsites, as the cab is rotatable by 360 degrees.
Power Shovel Excavator
A Power shovel excavator consists of a digging arm which has a bucket attached to it for excavating and loading split rocks and earth at mining sites. These power shovels are powered and mechanically aided by steel ropes.
Still not quite sure which is perfect excavator for your job? Why not download our brochure or contact our expert plant hire team who can advise on the best plant hire machinery for your job.

0 Comment
---
Blog Archives
In the dynamic realm of construction, where precision and efficiency are paramount, Ardent Hire's...