What is the Best Option for you - Hiring or Buying Construction Machinery?
Date: 25/06/18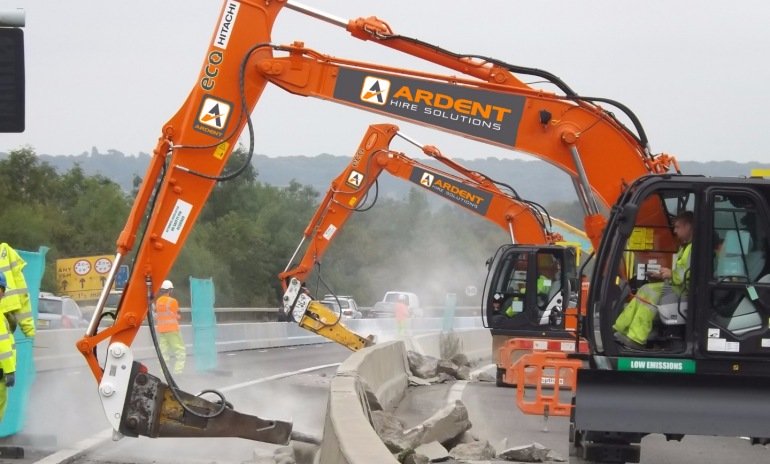 Construction work relies heavily on the machinery available. Large-scale projects need several types of equipment to complete the various tasks at hand, such as excavators, loaders, telehandlers, forklifts, rollers, and dumpers - and this is before you even consider the various attachments that you may require.
Simply put, for a construction company or contractor to remain successful they need to have the necessary equipment on hand. The equipment needs to be safe and functional, not to mention available on short-notice.
There are currently two options when it comes to acquiring construction machinery - hiring or buying. Both options have their advantages, with each being suitable for different types of projects, but it's important to know which is best for your circumstances.
Benefits of Buying Plant Machinery
When you buy, you have complete ownership of the machine and can use it as soon as required.
Your employees can be fully trained on a specific machine rather than learning how to use different things depending on what you hire.
You are responsible for knowing when and where your machinery is being used, so you can always ensure the construction machinery you require for a job is available as and when you need it.
However, it's worth remembering there are running costs of owning such equipment. Maintenance and storage can cost a fair amount over the long-term, and you need to be prepared to transport it from site to site.
Benefits of Hiring Plant Machinery
Plant hire is a great option for many, letting you hire the plant hire machinery as and when you need it.
Hiring is a much cheaper option than buying outright, especially when considering the costs of storing and maintain the equipment.
You get the benefit of using the equipment without needing to fix it, deliver it to a site, or store it.
Plant hire also allows for more flexibility with your equipment, letting you hire whatever you need for specific projects, saving you wasting money buying equipment that will only be used sparingly.
Be mindful that constantly hiring equipment can add up, so be sure to balance the cost effectiveness of hiring over the long-term compared to buying outright.
There are pros and cons to both options. At Ardent Hire Solutions we offer the opportunity to buy plant hire machinery or to hire plant machinery, speak to one of our team about your situation and we can advise you on the best course of action.

0 Comment
---
Blog Archives
In the dynamic realm of construction, where precision and efficiency are paramount, Ardent Hire's...