Want To Double Your Productivity On Your Site? Follow These 11 Steps
Date: 06/03/20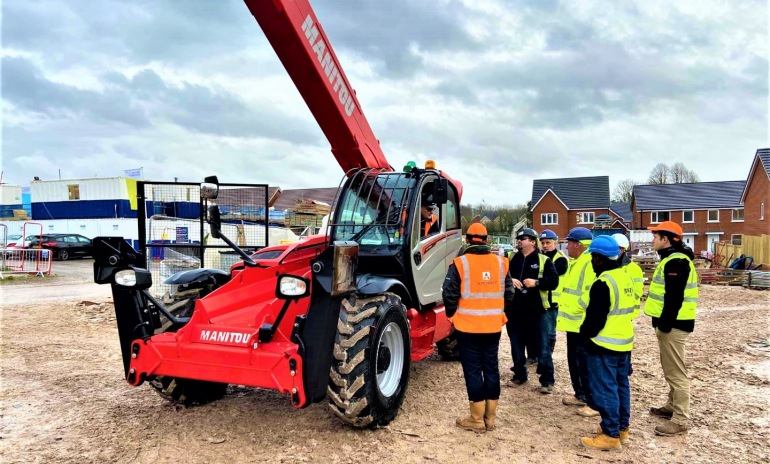 Workplace culture is critical
The work culture needs to be set up right to perform at a high level. A positive ambience can bring out the best from your employees.
Increase predictability of delivery
Clients want certainty and predictability of delivery. Major causes of lost productivity include interruptions, poor planning, poor skills/competencies and a lack of productivity data and analytics.
Move to a service-based rather than a product-based delivery model
Clients expect a service with the plant hire company taking responsibility for delivering a high-performance asset.
Technology
To improve productivity, plant hire companies need to embrace new technologies. Technologies that increase productivity include ICT systems, automated tracking, GPS, cameras, bar-coding technologies and mobile technologies.
Improve project management and supervisory skills
Under-investments in training can mean that you are losing project management skills – particularly in communication, coordination, logistics and execution. Also, this can lead to a skills gap in your workforce.
Communicate Clearly
Communication is the most important factor in the plant hire industry. No one can do a good job if they have no idea what is going on.
It is important to communicate your goals to your team before you start a new project and keep them updated throughout the project.
Send out frequent emails and memos if any changes might affect your workers. Be considerate and never leave your employees in the dark about what is happening in a project.
Training
One thing that will decrease productivity is inadequate training.
If you want a worksite that runs efficiently, you have to train your workers. Make sure they are all trained before you begin a project.
This will save you more money in the long run. Training also increases the health and safety of your employees minimising accidents as a result.
Listen Well
Listening to your employees is critical.
Your workers will have first-hand experience of what works on-site.
They will sometimes come to you and tell you that a goal is not realistic, or that they need new tools. Take these into consideration and try to find a solution for your team.
Hire Good Management
Hiring good management is one of the quickest ways to increase productivity on site.
If you have managers who have great leadership, your team will respond emphatically. Managers help keep workers focused and working towards your goals.
Managers also work as middlemen between workers and upper management to relay problems.
Keep Track of Your Materials
It looks unprofessional to run out of materials at the last minute.
Regularly checking the inventory should prevent this. You need to make sure the materials are available to complete at least one week's worth of work.
If not, you need to order new materials in advance to give them enough time to come in.
Better use of data and analytics
Decision-making would be better informed by better use of performance data and analytics around productivity and efficiency. You should invest in more research to provide more evidence to inform better decision-making, benchmarking and monitoring of cost and productivity to the business.
0 Comment
---
Blog Archives
In the dynamic realm of construction, where precision and efficiency are paramount, Ardent Hire's...