Using Telehandlers Effectively in Different Industries
Date: 27/05/19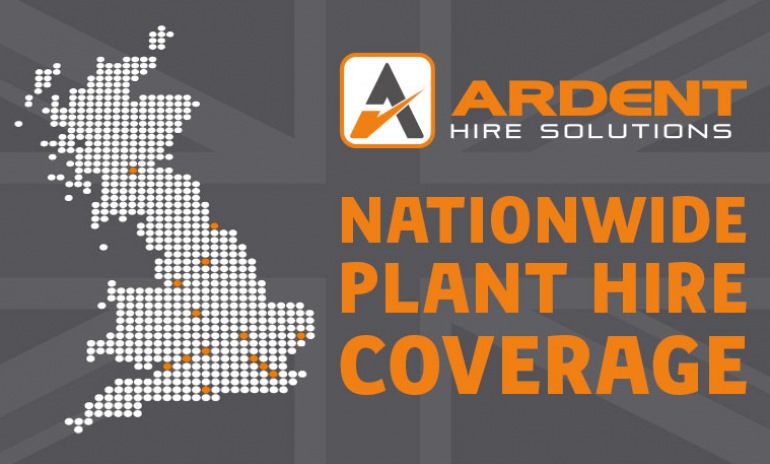 Telehandlers are an effective part of a plan within many different industries. At Ardent we understand the importance of providing plant hire solutions to our clients that help them achieve their goals in a variety of sectors and locations, and for use within various projects and tasks. Our telehandler hire service is an integral part of this approach.
Our clients look to hire a telehandler due to its versatility as a lifting machine, with lifting attachments that can be utilised in a number of circumstances. Telehandlers are widely used within the construction industry, as well as within the agriculture sector. A range of lifting attachments will vary depending on the specific machine being used, but are most popularly fork tines, lifting jibs, a bucket for collecting and moving earth and debris, and a work platform.
Within the industrial sector telehandlers are often attached with pallet forks and used to move loads to and from locations on site that might be unachievable with a conventional forklift. Whilst in the agricultural sector, a telehandler attachment such as a bucket can be used to move materials to areas of the site where a wheeled loader might not be able to reach.
With a variety of industries and sectors helped with the use of telehandlers, a compact telehandler is another option for telehandler hire, providing a lighter, more flexible telehandler that is easy to manoeuvre on rough terrain.
For more information about telehandler hire please contact the Ardent Plant Hire team today. You can speak to us on 03333 202 555 or info@ardenthire.com.

0 Comment
---
Blog Archives
In the dynamic realm of construction, where precision and efficiency are paramount, Ardent Hire's...