Using a Large Excavator in Construction
Date: 09/08/17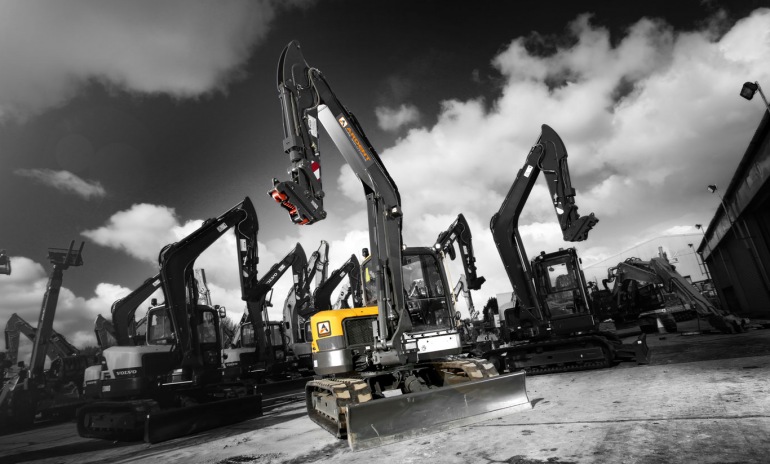 A large excavator is required on the majority of construction projects at some stage, especially for those projects that are of a larger scale, involving land excavation and preparation prior to a build. Ardent has the fleet and knowledge to help you put together a plan of action that includes the correct type of excavator for your project.
Perfect for Land Preparation
Large excavators make easy work of processes that otherwise would take huge manpower and take vast amounts of time. Especially for large construction projects, including the building of roads and large buildings it is important to dig and remove large quantities of soil or rubble to make way for the land preparation phase of construction. Large excavators perform this task with ease.
Quickly Move Materials on Site
Excavators are also useful to move heavy and cumbersome materials around site during construction. This can be waste and rubble, or heavy building materials that need to get from one side of a site to another in the safest and quickest way possible.
Work in Restricted Areas
Our range of excavators allows you to work within tight locations and varied terrain, offering flexibility and efficiency at every turn. A large excavator makes life much easier on any construction site, whether at the pre-building phase or later on in the construction.
We have a range of large excavators available for you to hire as part of our fleet. In order to meet strict construction deadlines it is important to have the right types of equipment in place, and if your project requires the use of a large excavator, our team can help you put together a plan of action that delivers the machinery to your site at the exact time you need it, and with all the safety and security features you need to be successful.
Contact us today for more information about large excavators. The Ardent customer service team will be happy to assist further.
0 Comment
---
Blog Archives
In the dynamic realm of construction, where precision and efficiency are paramount, Ardent Hire's...