Ukraine Humanitarian Crisis
Date: 05/07/22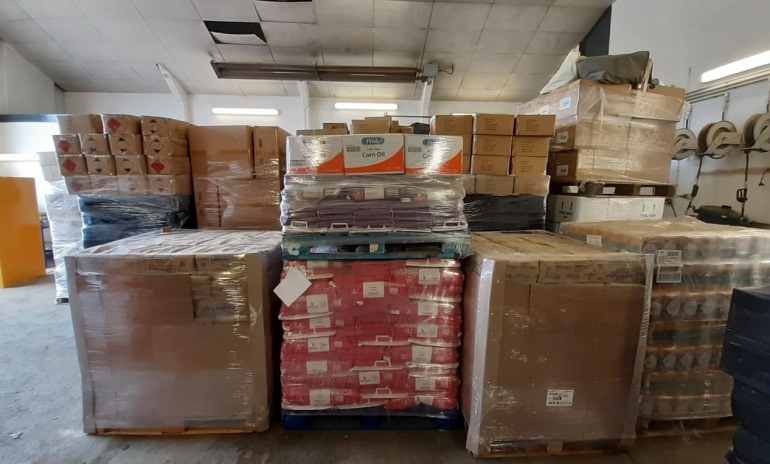 Since the end of February Ardent has delivered 250 boxes of aid to refugees in East and West Ukraine via Rotary International (Czech and Slovakia District). These supplies were donated by the British public and local businesses and were driven across Europe by Ardent's senior management team. Items included sleeping bags, medical supplies, shoes, underwear, batteries, candles and other items.
A campaign to improve sleeping conditions for refugees arriving over the border from Ukraine produced over 1,100 beds and mattresses which were donated by British businesses and partly funded by Ardent. The campaign attracted media attention and was featured on BBC Midlands Today.
A donation of 280 travel suitcases was despatched to Kosice in Slovakia. These were gifted to Ukrainian refugees who previously fled their homes with only plastic bags of essential items and the clothes on their backs.
Ardent kicked off a campaign to source long-lasting foodstuffs for Ukrainian refugees. So far we've purchased 3 tonnes of food and we despatched 17 tonnes of donated food which is now in East and West Ukraine. We were touched by pictures of bread being distributed to local people with flour donated by British businesses.
More donations followed from companies with excess stock including 50 tonnes of sanitizer products, toys, masks and other medical items which we are about to be despatched.
Ardent has raised £40k, so far, from colleagues, families, friends, suppliers and customers which is being used to fund transport and top up donations so that vehicles are despatched fully laden.
We are equally touched by stories from our local communities wanting to help. A village quilters' club donated all their home-made quilts, some with the most intricate of designs, to refugees. Right now they're making more. And someone donated a bag containing a few Euros with a message "for tolls and snacks on your journey to Slovakia."
Yet in the grand scheme of things we've made very little difference. As media outlets around the world lose interest, public support is starting to wane. The world is becoming weary of the war and it's increasingly numb to the daily atrocities. We mustn't let this happen. We mustn't lose touch with our humanity.
Colleagues can continue to help with introductions to any contacts they have in the food industry or by donating to our crowdfunder appeal which is being used to buy food at https://www.justgiving.com/crowdfunding/ukrainefoodappeal.
0 Comment
---
Blog Archives
In the dynamic realm of construction, where precision and efficiency are paramount, Ardent Hire's...