Top Tips to Remember When Working On-Site
Date: 09/07/18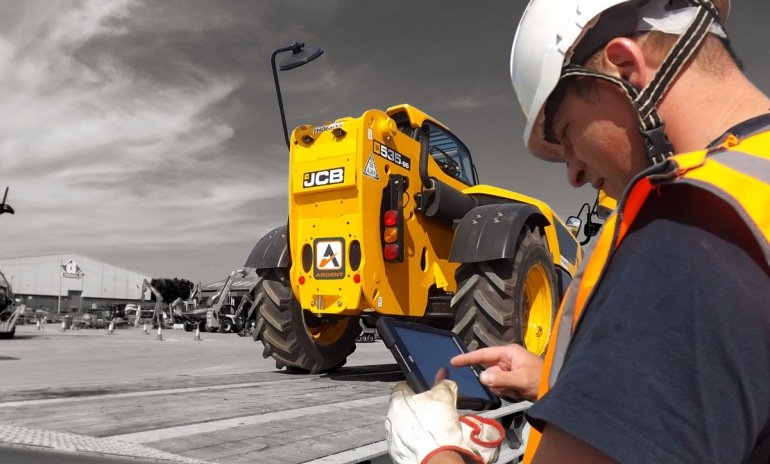 Construction worksites are an incredibly dangerous place to be. There are many safety hazards around every corner. Whilst we ensure that our plant hire equipment complies with all required health and safety requirements, we always go the extra step to ensure your staff understand how to use the machinery. Our delivery team will not leave the site until they've delivered the machinery familiarisation training and are confident your staff know how to use the machinery in the safest way.
To further help keep your construction site as safe as possible, we've outlined some top safety tips that come in handy for construction workers to remember while working on-site.
Safe Operating of Plant Hire Equipment
These steps can easily lower the risk of injuries to your equipment operators:
Check your boots and gloves for mud or slippery substances and wipe them off
Get a foot or hand hold before hoisting yourself up
Use a stepladder to make sure you can climb on the plant hire equipment safely
Personal Protective Equipment (PPE)
It is important that you wear required protective gear, like gloves, goggles and a breathing mask. Besides these, if you are lifting heavy objects, a back brace to prevent damage to your body should be used. While working on an elevated area, you should wear a safety harness to prevent slipping and falling. Wearing nonskid, rubber footwear or comfortable composite toe shoes when working on a slippery surface, is paramount to avoid injuries.
Loading or Unloading Equipment
While loading and unloading equipment, there is a great risk of equipment rolling over. So make sure the ramps you are using are straight and there is plenty of room between yourself and the equipment. Before loading anything, make sure the trailer deck has been given clearance. It is highly recommended that you use another co-worker's help while loading or offloading goods.
Conclusion
At Ardent, health and safety is more than just a tick box exercise, it's a lifesaver. We take safety issues seriously, not only for our staff but for every single one of our plant hire and plant sales customers. Health and safety at Ardent Hire is not just an obligation, it's a way of life.

0 Comment
---
Blog Archives
In the dynamic realm of construction, where precision and efficiency are paramount, Ardent Hire's...