Top Tips for Hiring Plant Equipment
Date: 19/08/16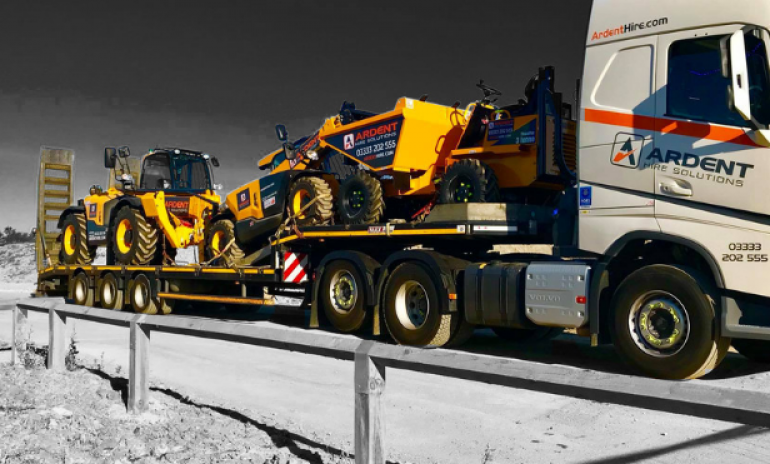 If you are considering hiring plant, you may be wondering about steps you can take to ensure you get the best possible equipment at the best possible price. Below are some top tips to help you secure the perfect plant hire agreement.
Check the Availability of the Plant
The first thing you should do is contact the plant hire company, to check that they have the plant and equipment you need in their fleet, and that it is available for hire on the dates that you require it. With over 5,000 machines, Ardent has one of the largest fleets in the industry.
Check the Age of Machinery
You should also enquire about the age of the machinery. The older plant is, the more likely it is to suffer mechanical failure. Ardent has one of the youngest fleets in the industry, with the average age of our machinery being less than 2 years.
Check Delivery Times
You should check how quickly the plant can be delivered. Ardent do not outsource the delivery of our products. We will transport your hired equipment direct to site using state-of-the-art tri-axle step-frame trailers. We also offer guaranteed next day delivery on all orders placed by 1pm.
Check if You Will Receive Service Support
You should ask if you will receive any service support during your hire. After all, time loss due to a machine which requires service or repair could have a major impact on your project. All Ardent customers receive service support during their hire. Our highly skilled engineers are on-call to service and repair any of our machines, helping to keep downtime to an absolute minimum.
If you are interested in hiring plant or equipment, contact one of the Ardent team today.
0 Comment
---
Blog Archives
In the dynamic realm of construction, where precision and efficiency are paramount, Ardent Hire's...