The Problem with Digitisation
Date: 20/02/23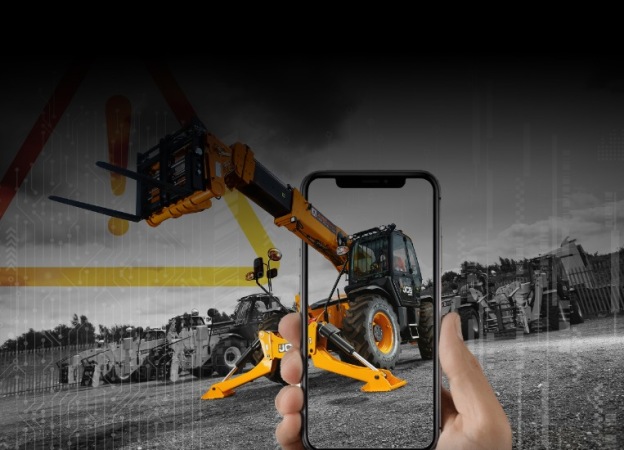 The problem with digitisation in the hire industry is that everyone is trying to do it but nobody is doing it particularly well. Telematics and online portals are supposedly driving improvements and saving time for customers by reducing administration and making it easier to do business. But the majority of solutions continue to be disjointed, complicated, piecemeal and incomplete which provides for a clunky customer experience that many would jettison in favour of good old-fashioned telephone and email. After all, what could be simpler and easier than these?
Ardent Hire was the first hire company to offer a comprehensive online system. In the last 3 years its telematics and customer portals were shortlisted for 19 awards, winning 5 of them. People in the hire industry, the construction industry and beyond, frequently used Ardent's approach to digitisation as a model for best practice, recognising Ardent as a leader in its field. And for good reason: after a slow start, adoption of Ardent's Digital Platform is now more than trebling every year as customers see the benefits of doing business online.
Key to success is Ardent's ability to provide a single, consistent view of information to customers. The foundation of this was the building of a data lake which required a fundamental restructuring of data flows from Ardent's systems to provide accurate, real-time data that is used to enhance decision-making. Whilst this sounds simple in theory, it was incredibly difficult to achieve in practice. Taking over 2 years to complete, every process in Ardent was reviewed and either optimised or redesigned to reduce complexity and waste and to increase speed, dependability and flexibility. This eliminated the need for spreadsheets and other parallel systems which also saved time and cost. More importantly it meant that everyone in the business was working from the same set of data.
Data quality was further enhanced by issuing tablets to all Ardent's drivers and fitters which meant that information on deliveries, service callouts and other work was tracked on a real-time basis. This enabled customers to plan workloads and manage their site teams more effectively. Many of them saved time and money as a result.
As well as the many benefits that customers enjoyed, there were benefits for the Ardent team too. Better quality data enabled the team to improve their management of fleet availability and utilisation. Previous ad hoc exercises to align fleet with demand across Ardent's depot network were now done daily through automatic reports and recommendations. The introduction of night-trunking provided agility and flexibility by ensuring that the fleet was in the right place at the right time. One of the benefits here was a significant improvement in fleet utilisation which jumped by several points as a result.
Digitisation is not just a project to be implemented by the IT department alongside a raft of other projects. It is all-encompassing change that ripples through the entire organisation. It requires a deep cultural shift and an obsession with data quality that, for many organisations, is a Holy Grail they never achieve.
Ardent has led the way. Today, it is a paperless organisation with excellent systems and a culture that embraces data driven decision making and a database that is shared with customers and Ardent colleagues alike.
And while digitisation has its problems, companies like Ardent that overcome and master these challenges are providing a far superior service to customers that ultimately will improve their own competitiveness and ability to serve.
1 Comment
---
Blog Archives
In the dynamic realm of construction, where precision and efficiency are paramount, Ardent Hire's...