The Most Popular Plant Hire Equipment from Ardent
Date: 23/04/18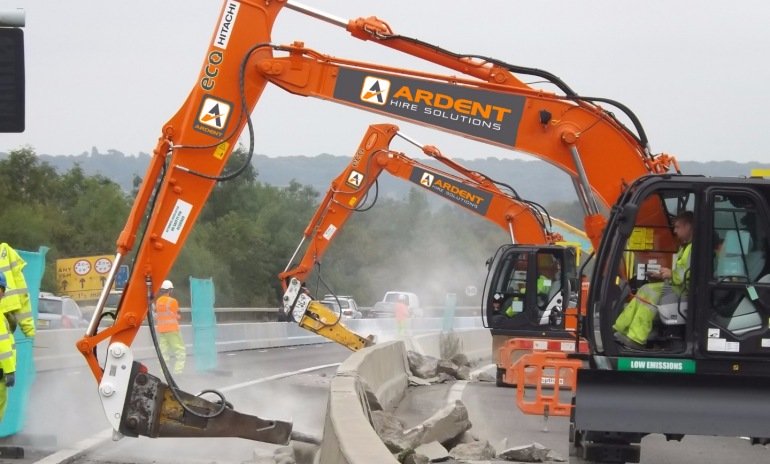 Are you looking for a high-quality, well-reviewed piece of plant hire machinery for your construction job. Perhaps you aren't sure what you need for a particular job, or what is available. In this quick post, we'll outline the most popular pieces of plant hire equipment that are usually rented out.
1. Mini Excavators
Mini excavators are compact solutions to various construction jobs, including digging and drilling. Enquire about our versatile Kubota and Hitachi mini excavators for machines that can get the job done, even when space is limited, or terrain is tough.
2. Telehandlers
At Ardent, we have a range of Telehandlers to hire, from industry leading manufacturers, JCB and Manitou. Our range of telehandlers have a reach of 4m – 20m, or our roto and heavy lift telehandlers from 21m up to 32m.
3. Forklifts
Forklifts are especially popular in the agricultural industry, and we certainly aren't short of forklifts to hire at Ardent. For example, we have a range of JCB 'Agris' specifically designed for the agricultural market. We also have rough terrain forklifts and industrial forklifts for hire.
4. Rollers
Rollers come in a variety of sizes for your levelling and compacting needs. Ardent has an extensive range of rollers for hire, from 800mm twin-drum units all the way up to massive 20t 2130mm self propelled rollers to tackle almost any surface.
5. Excavators
Ardent have one of the UK's largest and most comprehensive excavator fleets for hire, including both Hitachi and Caterpillar machines.
6. Dumpers
You can also hire dumpers from Ardent Hire. We have a fantastic range of straight or swivel buckets, from a 1 tonne skip loader all the way up to a 10 tonne dumper. All available for hire or purchase from Ardent.

0 Comment
---
Blog Archives
In the dynamic realm of construction, where precision and efficiency are paramount, Ardent Hire's...