The Future of Plant Hire at Ardent Hire
Date: 08/12/22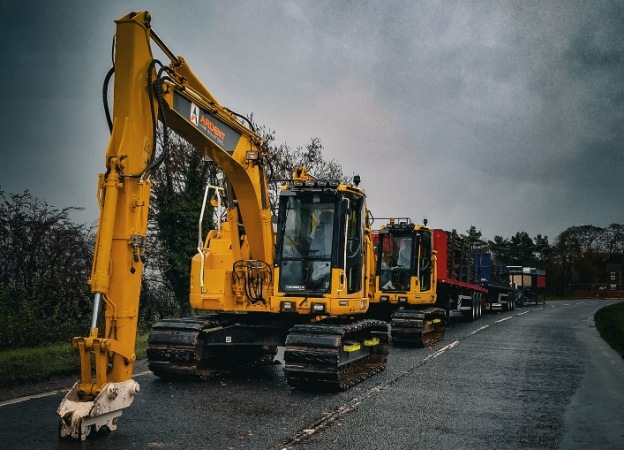 As we continue to grow our business at Ardent Hire, our strategy is to provide:-
Modern, well specified equipment from leading edge brands;

Outstanding service that's reflected in a world-class NPS score;

A digital, data-driven approach to plant hire that helps customers improve productivity, reduce costs and risks in their businesses;

An online experience in everything we do, for those that want it;

Carbon neutral hires that are bought about by zero emissions equipment, technology that helps minimise emissions and carbon credits to offset the balance.
We've already got a track record of doing these things, however, next year we want to do even more. In 2023 we'll be announcing several new products and innovations that will help customers realise even more value from their hired in plant.
Many customers are struggling with rising input costs and materials shortages which is impacting their ability to deliver projects on time and on budget. In turn this is impacting their overall profitability. For many customers plant hire is a significant component of their build costs. Yet many overlook the opportunities for making savings beyond the initial rental price.
Ardent offers a suite of products and services that help customers realise significant plant hire savings. One customer used our Site Manager software to deliver £100k of savings in fuel. Another saved £300k by efficient use of telehandler sweeper attachments. Another saved £150k by improving the utilisation of their equipment using data supplied by Ardent Hire.
There's a different approach to plant hire. A Third Way. The Ardent Way. If you're looking for a plant provider that thinks outside the box, has your interests at heart and is looking to build long-term relationships with customers to help them realise savings in their overall plant hire costs then please contact us. We'd be delighted to help. Call 03333 202 555 or email hire@ardenthire.com and ask to speak to one of our Business Development Managers.
We look forward to hearing from you.
0 Comment
---
Blog Archives
In the dynamic realm of construction, where precision and efficiency are paramount, Ardent Hire's...