The future is green: we need to act now.
Date: 23/11/20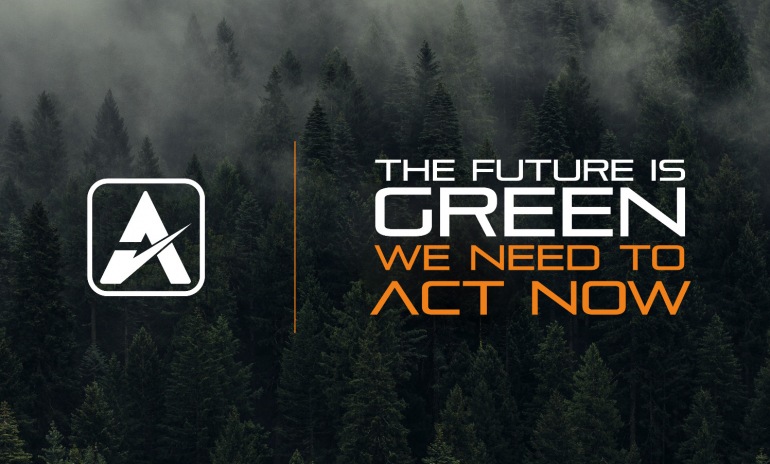 The government's recent announcement about the phasing out of diesel and petrol cars some ten years earlier than expected highlights the urgency of the climate crisis that has been side-lined by recurring Covid pandemic headlines. David Attenborough's recent documentary, "Extinction: The Facts" was a deeply disturbing account of what lies ahead unless we act now.
One million plant and animal species are on the brink of extinction. These are no longer predictions. We're seeing this happen. Our destruction of planet Earth is accelerating faster than ever before and unless we take immediate action the crisis will have grave impacts for us all.
Plant hire is a greenhouse gas emissions offender. Electric machines for smaller categories are starting to be available but in the larger categories they continue to be underpowered and hugely more expensive than diesel machines. In the absence of any regulatory impositions, our view is that technology still needs to evolve and adoption will take time. This is likely to take years.
We need to take action now. Our view is that waiting for technology to catch up is not an option when the environmental crisis is becoming more severe as each week passes.
Ardent's solution is addressing the crisis in two ways: first, we are encouraging users of our equipment to reduce emissions by minimising unnecessary usage. Our multi-award winning software, Site Manager, helps users to do this and the results that users obtain are spectacular. And as well as reducing emissions, there are also significant financial benefits.
Second, Ardent is the first plant hire company to offer carbon offsetting. Here Ardent invests in carbon credits through its partnership with ClimateCare. Customers pay just a few pounds extra a week to offset their emissions. Details are displayed on order acknowledgements and invoices and carbon certificates can be downloaded from Ardent's customer portal, InSite. This is a not-for-profit initiative offered by Ardent and full details of emissions and costs are published on Ardent's website.
As a first step, Ardent has offset the emissions from its 55 HGV fleet which emits 3,600 tonnes of carbon dioxide each year. This means that all deliveries and collections to customer site are carbon neutral.
We are a responsible, progressive, innovative plant hire supplier that is determined to improve our industry and environment. We are happy to share details of our carbon reduction and offsetting initiatives with other equipment users. As far as we are concerned the more impetus we can create to accelerate change, the better.
0 Comment
---
Blog Archives
In the dynamic realm of construction, where precision and efficiency are paramount, Ardent Hire's...