Sustainable Plant Hire from Ardent Hire Solutions
Date: 15/10/21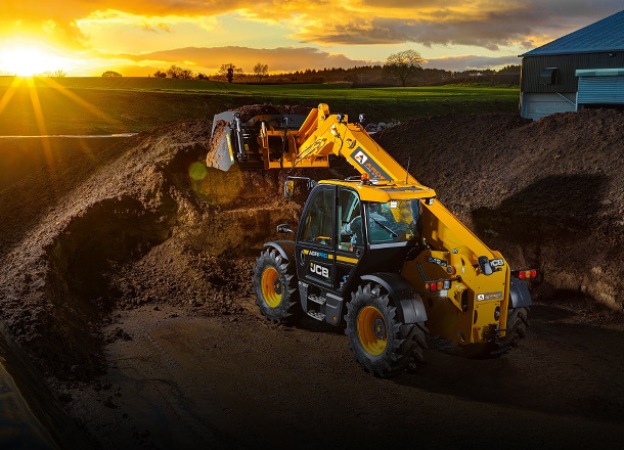 Ardent is the only plant hire company in the UK to offer a sustainable plant hire service. Our approach has four guiding principles:
Reducing – emissions using our multi-award winning proprietary platform, Site Manager, which helps users to minimise idling, excessive fuel use and emissions. Our experience is that customers reduce idling from an average of around 18% to less than 5% using this approach. As well as reducing emissions customers also reduce their fuel costs.
Offsetting – the balance using Ardent's award winning not-for-profit carbon offsetting service in conjunction with leading carbon developer and B-Corp, Climate Care. The process is open and transparent with full details and costs published on Ardent's website. For the past 2 years Ardent has also purchased carbon credits to offset the emissions from its entire HGV fleet meaning that all customer deliveries and collections are completely carbon neutral.
Investing – in the latest fleet which has the most recent, up to date technologies that are at the leading edge of emissions standards and are fuel efficient at the same time. In the last 4 years Ardent has spent over £250m on new fleet resulting in the company having one of the most modern and up to date fleets in the UK today.
Innovating – by trialling new technologies including electric machines and alternative fuels such as HVO. Ardent has invested in 6m electric telehandlers, however, our view is that the prohibitively high capital and rental costs of this equipment are likely to be a disincentive to many customers. Hydrogen is likely to be a more practical solution although the technology is still in its infancy. Ardent is also trialling alternative fuels such as HVO, however, customers should be aware that while these reduce particulate tail-pipe emissions they do not offer tail-pipe greenhouse gas reductions which are instead delivered in the overall well-to-wheel supply chain. Well-to-wheel means that all direct and indirect emissions resulting from a fuel's supply chain are considered, rather than simply measuring tail-pipe output.
The stark reality today is that plant hire does not yet offer fully sustainable, environmentally friendly solutions. Although many people see technology as a major protagonist against change, there are practical steps that the industry can be taking today to reduce its impact on the environment. Ardent is at the forefront of such initiatives. We will continue to work with suppliers and customers as part of realising our vision for a greener and more environmentally friendly plant hire industry.
0 Comment
---
Blog Archives
In the dynamic realm of construction, where precision and efficiency are paramount, Ardent Hire's...