Save More Money On Plant Hire With These 10 Quick Changes
Date: 31/01/20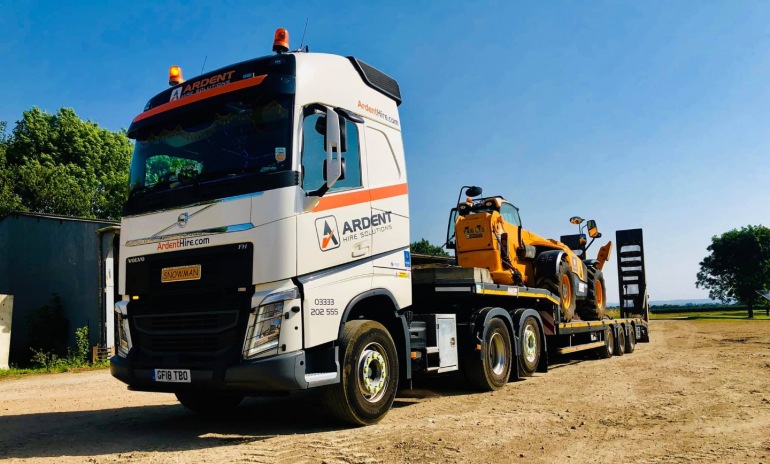 At Ardent Hire, we are always looking to give the best quality machines to our customers. Below are 10 money-saving tips to get the best of your plant hire machines.
Stay local
Using a plant hire company near your project can save you money. If you have ongoing projects in different locations, choosing a plant hire company with multiple depots will save costs. Google and different comparison websites can help aid your decision.
Save Money with Plant Hire
By choosing to plant hire, you can expect to save a substantial amount of money. Large machinery like excavators is expensive to buy. However, when you rent them, you will save more money and be just as productive.
Always Get the Latest Equipment
By using the newest models of machinery, proves to be much cheaper in the long run. As a result, you avoid breakdown and maintenance costs.
Keep track – avoid overdue fees
Once machines are on-site, they can be easily forgotten and quickly become a drain on resources. They can incur overdue fees from the supplier. Luckily the latest machines, have the technology to monitor where they are on-site. They can generate automated alerts when the equipment needs returning. This boosts efficiency and avoids unnecessary penalties.
Use plant hire companies that use data on their machines
You can save more money by using plant hire companies that use live data on their machines. For example, Ardent Hire has its Site Manager platform. Site Manager is a unique Management Information and Telematics System. This is one of the few software tools in the plant hire industry today, that provides a practical solution for improving productivity, reducing operating costs and reducing risks. From the app one company saved around £100,000 through cutting out idle fuel consumption. Another company saved £300,000 from looking at the productivity of the machinery. This was just through the data that was collected.
Damages
Always check for any visible damage and report it immediately. Remember the plant hire company will charge you for any damage when the machine is returned. Prior damage that has not been reported may be charged to you.
What does the hire rate cover?
Plant hire companies could work out more expensive than others, once all the additional costs have been factored in.
Ensure the equipment is insured
Check what your company's insurance covers. Often customers pay extra for insurance for machines, while the company they work for already has insurance in place which covers the hired plant machines. Many plant hire companies, make a profit by selling insurance for their equipment. It would be advisable to investigate alternative insurances.
Operators
Plant hire machines should only be operated by skilled and licensed operators. Using operators who are not qualified could void warranties and insurances. Also, this can result in accidents and even death. You should either have trained staff operating the machines or use operators provided by the plant hire company.
Buying Plant
Some machines are cheaper to buy than hire. Projects are sometimes quick to hire machines because it is cheaper. However, if you do your research, you may find that it is cheaper to buy plant machines than hire them.
0 Comment
---
Blog Archives
In the dynamic realm of construction, where precision and efficiency are paramount, Ardent Hire's...