Safe Telehandler Use
Date: 20/09/18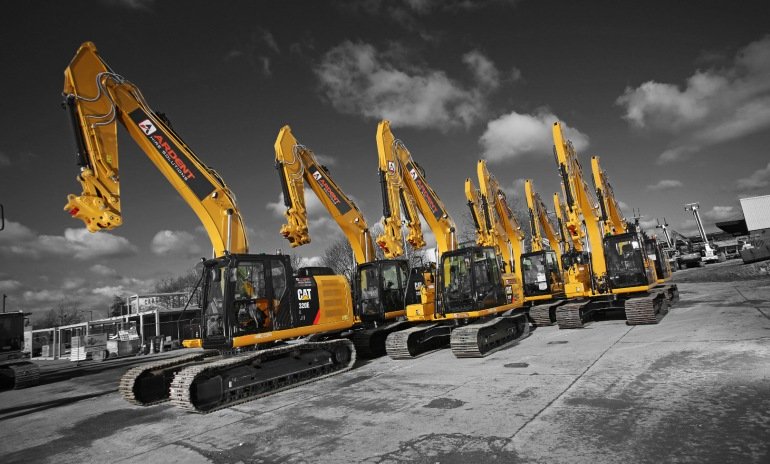 On a construction site, it's crucial that all workers know how to properly and safely handle the machinery that they are operating. A telehandler is perhaps one of the most frequently used pieces of construction equipment used on a jobsite. It's versatile, and because of this, it's the ideal machine to have, no matter how big your job is.
You can be assured that you telehandler will have been tested prior to receiving it on site and all telehandlers come with Lifting Certificates to confirm that they have been tested for safe operation.
Following delivery, it's important that any individual who is going to be operating a telehandler is trained to specifically handle one. Our plant hire delivery drivers will ensure all operatives will have received on site familiarisation for using the telehandler. Workers who will be operating a telehandler will be made aware of the machine's maximum load weight before the delivery drivers leave site.
We'd always recommend before any worker operates a telehandler (or any other piece of machinery), the machine should undergo a pre-operation inspection, as well as function tests, before each shift of work. If there is anything wrong with the machine, then you can contact Ardent Hire and we will resolve this.
Finally, it may sound obvious, but any worker operating a telehandler should ensure that they always wear the seatbelt while they are inside the cab of the telehandler, and they should also adjust the sea and steering wheel until they can easily reach all controls.
0 Comment
---
Blog Archives
In the dynamic realm of construction, where precision and efficiency are paramount, Ardent Hire's...