Renewable Energy – Working for our Future in Remote Landscapes
Date: 03/11/16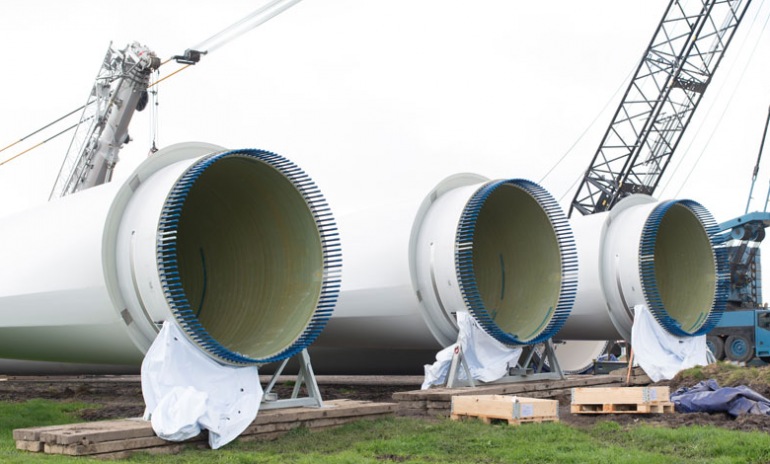 Working on renewable energy projects can be difficult to plan and execute. But they're a vital part of the UK's sustainable future.
Ardent can provide the equipment and expertise you need to overcome logistical challenges enabling you to successfully deliver renewable energy projects that bring benefits for people and the planet.
Challenging Locations
Large scale solar and wind energy farms are often planned in remote locations. This presents challenges such as how workers will travel to the site and how to bring in the equipment required for the job. When you hire from Ardent you will benefit from expert support at each stage of the process; our team understand the demands of the industry and can help you find transport solutions that match your needs. Ardent only supply vehicles that are young and efficient, helping to reduce your fuel costs.
Awkward Terrain
The terrain where renewable energy projects are sited can often be difficult to navigate. Establishing a safe construction site and map takes time and patience. At Ardent we have a range of diggers, forklifts and telehandlers that can operate on all terrains and can help reduce the time and labour required in the early stages of a project.
Maintenance Problematic
As with any long-term project, the maintenance of equipment is an issue that has to be considered in the planning process. With Ardent you can rest assured that we will have in place a maintenance plan to ensure your project runs smoothly, no matter the remote location.
Enabling ambitious projects
We can supply efficient equipment and the latest technologies to make ambitious renewable energy projects possible, whatever the location. Call our knowledgeable team to discuss how Ardent plant hire and equipment sales can support your project today, so that you can build something for the future.
0 Comment
---
Blog Archives
In the dynamic realm of construction, where precision and efficiency are paramount, Ardent Hire's...