Rammax Trench Roller Review
Date: 02/05/17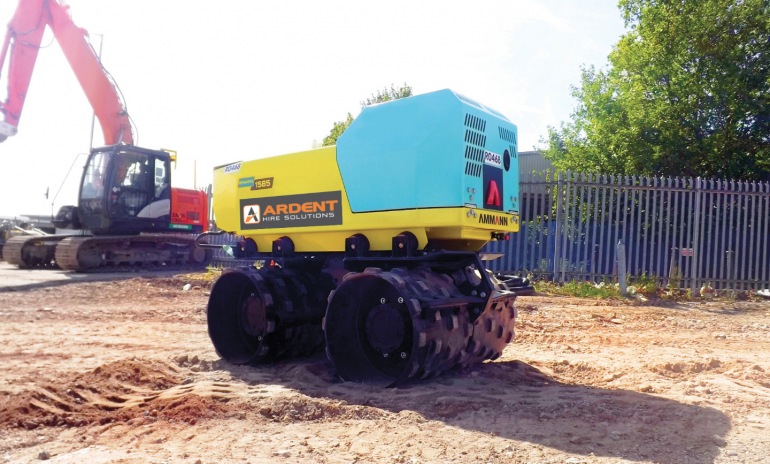 The Rammax 1504 Trench Roller is at the top of the tree when it comes to walk-behind trench rollers within the Rammax Range. The specifications of this model can be varied, giving you the chance to have a trench roller delivered to you that fits your individual needs entirely.
Perfect For – The Rammax 1504 trench roller has been designed in a way that makes it perfect for work involving sewage treatment plants and projects, water treatment works, pipelines, flood elevation control, working on landfill sites and infill around bridges.
Performance – Built with a powerful diesel engine, the Rammax trench roller has a range of drives (travel, steering and vibration) that are all fully hydrostatic. Skid steers means the roller can turn 360 degrees within its own length and has a centre mounted lifting eye for transporting. There are optional drums for cohesive or granular materials and it has the technological advancement of a solar powered, infrared remote control that works up to a distance of 15 metres.
Easy Maintenance – There are no toothed drive belts, lubrication points, clutch or V-Belts, meaning there are no parts that will be worn down through use. A routine servicing of the diesel engine is the only maintenance required.
Contact Ardent Hire today about the Rammax Trench Roller, or to discuss any other of our rollers or plant hire options. Our team has the experience and know-how to help you find the correct machinery and equipment to fulfill your requirements. We look forward to helping you.
0 Comment
---
Blog Archives
In the dynamic realm of construction, where precision and efficiency are paramount, Ardent Hire's...