Plant hire in the digital age
Date: 10/05/21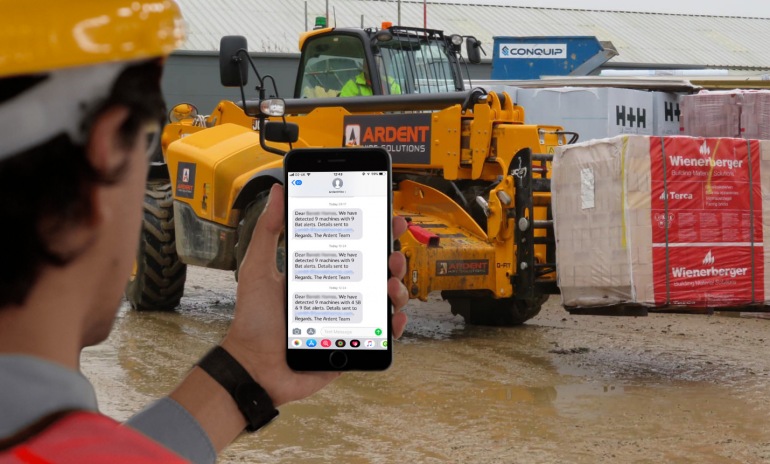 The plant hire industry is changing quickly.
But not for everybody.
The traditional model of companies competing on price and continually undercutting each other is a trend that has seen several go to the wall. Others have had no choice but to age their fleet to preserve cash flows. We don't think this is helpful to our industry or to innovation.
The new approach is a data-driven one that helps customers to improve the productivity of their hired-in equipment and reduce costs whilst improving safety at the same time.
Data is the new digital currency.
Ardent is a leading rental provider of plant in the digital age. Over the last 3 years we have made significant investment in the Ardent Digital Platform (ADP) which today hosts the most comprehensive digital toolkit in our industry. Site Manager, Site Manager Alerts, Site Manager Analytics, Ardent TV, Ardent InSite and the Ardent App are just a few of the components that are creating a unique digital experience for customers and helping them to transform their businesses.
Busy construction sites are homes to dozens of hired-in plant, often from different providers. It can be hard to keep a track of machines and their usage. Ardent's digital approach does this and notifies users when utilisation drops below a certain threshold, prompting managers to off-hire equipment when it is no longer needed and save cost.
Ardent's Site Manager Alerts channels telematics data to notify users of impending equipment damage before it occurs, enabling them to take steps and save cost. Similarly, Ardent notifies managers when safety rules are breached, allowing them to act and prevent injury and loss of life.
Ardent InSite enables customers to administer every aspect of their hire online from order to invoice. All backing documentation, photographs, LOLER and PDI certificates are available online offering complete transparency at every stage of the hire experience. Deliveries and collections can be tracked real-time so that customers can manage their sites to receive equipment without waiting time. The status of field service calls can be tracked real-time, keeping customers informed so they can plan their sites accordingly.
Sites can meet their obligations for familiarising operators in equipment with Ardent TV which maintains comprehensive records and creates reminders where refreshers are required. Ardent Site Support provides short self-help videos that enable operators to address common equipment ailments without the need to call out a fitter which saves downtime and callout costs.
The Ardent Digital Platform (ADP) creates certainty from uncertainty. It provides facts and data that allow site managers to improve site planning, reduce costs and ensure adherence to project schedules. It puts telematics information into the palm of the hands of those that need it to manage their sites more effectively. It creates urgency on sites to address unsafe behaviour. And it provides transparency on an unprecedented scale that is transforming not just the hire industry but the way that customers are managing plant on their sites.
Plant hire has entered the digital age. And Ardent is leading the way.
0 Comment
---
Blog Archives
In the dynamic realm of construction, where precision and efficiency are paramount, Ardent Hire's...