Our New 18m Telehandlers
Date: 19/03/18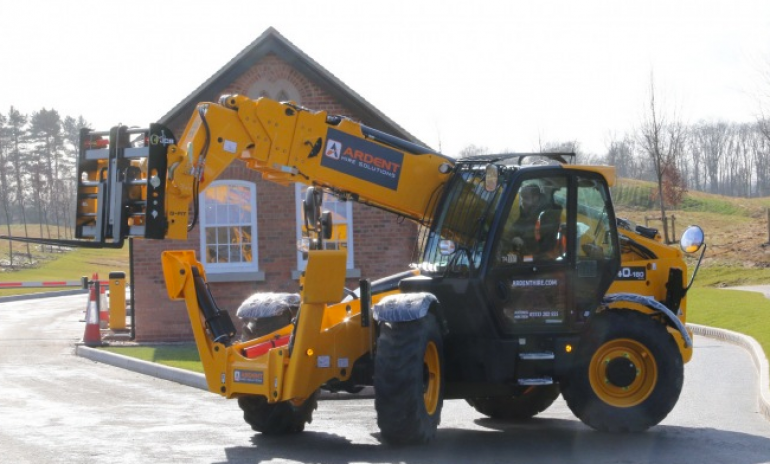 Our telehandler fleet at Ardent Hire is one of the largest fleets available in the UK. We're offering you more than just plant hire solutions, we're offering a company with experience with some of the best plant hire vehicles around. We recently added our new 18 metre telehandlers to our fleet of adaptable machines.
With our telehandlers to hire, you can lift from 4 metres to 20 metres, with a large range of vehicles to fill the gap between in good incrementing heights. Our telehandlers can be used as both a forklift and a crane in one amazing machine, and with the addition of our roto machines, the full reach stretches up to 32 metres.
The new 540-180 HiViz telehandler has an accurate, high-speed double boom chain extension system which can help keep all of your construction work as efficient as possible. The electro servo hydraulics and high-flow 110 l/min hydraulic pump in this stunning machine guarantee fast cycle times during work.
Hire a 540-180 HiViz telehandler for a 4000kg lift capability, to match its impressive 18m lift height. The machine allows for greater visibility with its innovative design, adding to the safety of your workers.
This latest machine from JCB represents the most modern innovation available in a telehandler. It's an extremely cost-effective telehandler to hire, and offers brutal power, great productivity rates, and safety features incorporated with the driver in mind. JCB remains the world's number one telehandler manufacturer, which is why we at Ardent Hire are more than happy to procure our machines from them.
If you're looking to hire a telehandler from our fleet, contact the team to find out more.

0 Comment
---
Blog Archives
In the dynamic realm of construction, where precision and efficiency are paramount, Ardent Hire's...