No-Deal Brexit Could Trigger House Price Falls Of 20% In 2020, but how will that affect the construction industry?
Date: 04/10/19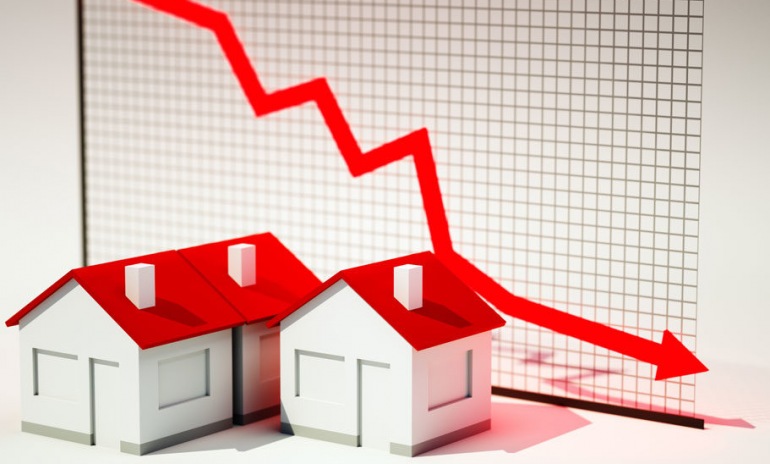 With the supreme court ruling the suspension of parliament illegal we could be heading towards a No-Deal Brexit. How does plummeting house prices affect the construction industry?
Property Industry
Property sales carried on their downward trend in August as ongoing Brexit uncertainty continued to influence the market.
However, surveyors are more positive about house prices as they expect property values to pick up a year from now.
As a result, investors are taking a wait and see approach.
The UK's housing market has been very slow since 2016, with annual house price growth slowing to 0.9% in June 2019, from a rate of 8.2% three years previously. This has created an opportunity for first-time buyers looking to get on the property ladder. First-time buyers can take the most advantage in the South East and London areas.
The initial influence of a no-deal scenario on the UK's property market is a drop in 2019 of 1.1% on average, followed by a more significant decline in average house prices of 6.2% in 2020. Variation is expected across regions, reflecting the differences in exposure to a no-deal.
London and Northern Ireland are predicted to be the worst hit, owing to their greater exposure to EU trade, with house prices in 2020 falling by 7% and 7.5%, respectively in these regions.
The image below shows the average house price in each of the two Brexit scenarios, by the end of 2020.
Construction Industry
According to Jan Crosby, falling transaction volumes could make government housing delivery targets 'impossible' to achieve and the construction of new homes would slow down.
While a no-deal Brexit could dent property values in the short term, it may make less impact on one of the fundamental factors driving the market: the stock of regional housing. Housebuilders are expected to reduce the supply of new housing in some regions in the short term as a response to a deteriorating economic outlook. The market is expected to recover the most ground in the long run to the extent the economy finds a new successful path.
Berry of the Federation of Master Builders commented:
"Material prices are the biggest cause for concern – widely-used building materials such as timber are largely imported and any disruption to that would lead to soaring prices and delays to construction projects."
There is a huge demand for more residential properties to be built across the UK. At this moment, there are not enough houses and flats to meet the demand of both renters and buyers. It is now up to the construction industry to supply to this ongoing demand.
Right now, the UK's construction sector is reliant on many EU nationals. If the country cannot continue to attract such workers, then the task of developing new residential sites could prove difficult.
To ensure that the industry is ready to support the nation's housing needs, more attention and resources must be directed towards supporting the skills needed to deliver housebuilding.
The construction industry needs to provide adequate training and investing in the next generation. This will help bridge the gap.
Conclusion
How do you think a no-deal Brexit will affect both the property and construction industry?
What are your preparations?
Comment below and share this article
0 Comment
---
Blog Archives
​​​​​​​Many suppliers talk about customer service as being their reason for success....