Nationwide Plant Hire Coverage with Ardent
Date: 19/12/16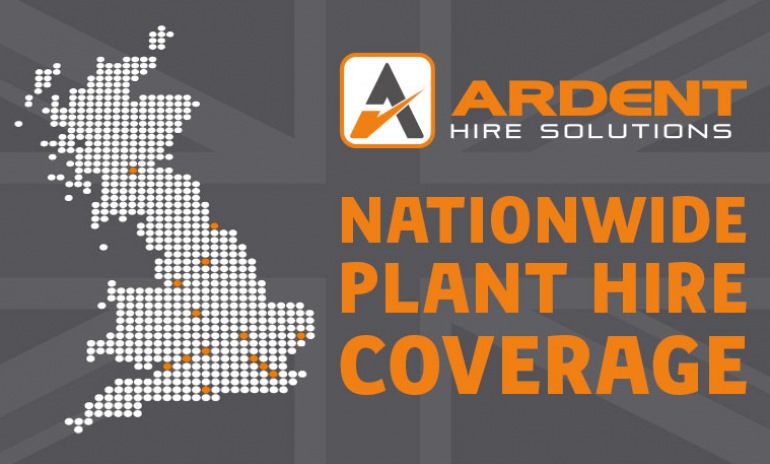 Great plant hire is about reliability, flexibility and the fast delivery of top quality machinery and equipment. At Ardent we focus on delivering these high standards consistently to give you a plant hire service you can trust.
Full Nationwide Coverage
We want to be able to offer you assistance regardless of your location. That's why we have 14 depots spread out throughout the UK. We have also just established a new depot in Scotland, allowing us to better service our customers in the North.
Comprehensive End-to-End Service
We have an experienced senior management team who are able to deal with complex scenarios and requests in a fast and efficient way. As an Ardent customer, you'll have a single point of contact for your hire requests and queries, but vast experience and know-how behind the scenes at your disposal.
Flexible and Fast Delivery
With the expertise and nationwide coverage comes a flexible and fast delivery system. We aim to provide a range of delivery options, with over 50 delivery vehicles and a target response time of under 2 hours, so you're never left waiting.
At Ardent we understand that sometimes you need help with something yesterday. For plant hire needs across the UK, we've got you covered. We're constantly expanding our network to provide you with the coverage you need, no matter where you are located, or what type of equipment or machinery you require.
0 Comment
---
Blog Archives
In the dynamic realm of construction, where precision and efficiency are paramount, Ardent Hire's...