MORE SUCCESS FOR ARDENT AT THE 2021 BUILDING INNOVATION AWARDS
Date: 08/11/21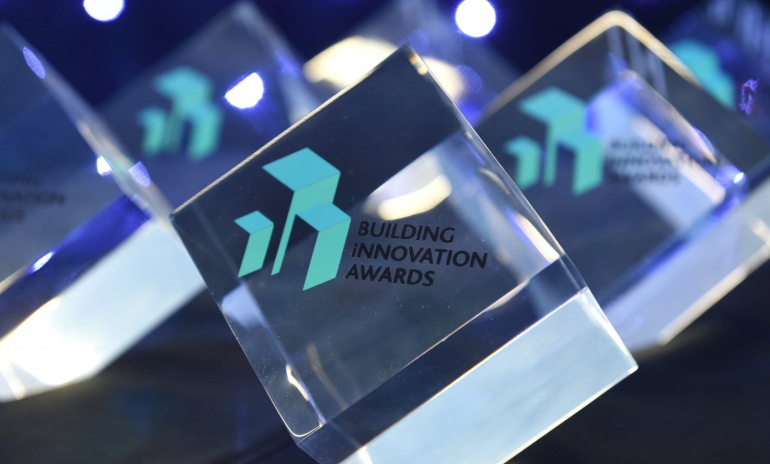 Ardent Hire is delighted to announce its success at last week's Building Innovation Awards where it won "Best Digital Transformation" award for its highly acclaimed Ardent Digital Platform (ADP). The system, which includes Ardent InSite, Site Manager and Ardent TV, provides customers with a fully integrated, seamless digital experience allowing them to manage every aspect of their hires and equipment performance online.
The Building Innovation Awards recognise and celebrate the pioneering individuals, organisations and partnerships that are embracing emerging technologies and digital transformation to take UK construction to the next level. The awards highlight the technology and techniques that are not only boosting productivity and profits but also deliver greener, smarter and safer buildings.
Jeremy Fish, CEO, said, "This award recognises all the hard work that has been done to improve the way customers transact with us. The ADP offers an unprecedented level of convenience and transparency for customers that makes their lives easier. It also helps them manage their hires more efficiently which saves costs and reduces their carbon footprint."
The award builds on last month's success where Ardent won the award for "Digital Construction Excellence" at the Construction News Specialists Awards.
Customers who would like to learn more about the Ardent Digital Platform can call 03333 202 555 or email hire@ardenthire.com
Enquiries:
Ardent Hire Solutions
Anuj Patel, Marketing & Digital Director, anuj.patel@ardenthire.com
Jeremy Fish, CEO, Jeremy.fish@ardenthire.com
0 Comment
---
Blog Archives
In an increasingly competitive business landscape, companies across industries are constantly...