Leading the way in London
Date: 22/06/16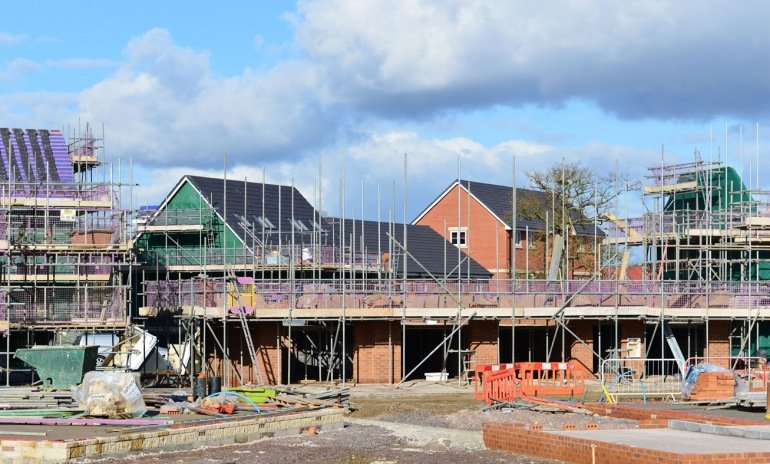 With London facing a growing need for new homes, Ardent Hire Solutions is delighted to be playing our part in tackling the capital's housing crisis. With 5000 assets available, Ardent is supplying local builders, national homebuilders and construction companies with the equipment they need to create the homes the city is crying out for.
What's more, with sustainability a major concern when building in and around the capital, Ardent is proud to supply all assets as 3B / 4i compliant. By using these assets on brownfield land, builders are able to create modern sustainable homes in an environmentally friendly manner.
A growing crisis
The scale of the challenge facing the building industry was highlighted recently when over 50 business leaders signed an open letter to The Evening Standard. This letter warned that the housing crisis in the capital is now so acute that it could cause damage to other industries and sectors across the country.
The letter was part of an initiative called the Fifty Thousand Homes Campaign, which has petitioned the next Mayor of London to pledge to construct a minimum of 50,000 homes per annum in the city. In response, Sadiq Khan has pledged to increase the number of affordable homes being constructed across London, with a minimum of 80,000 being built per annum.
This will create a real demand for quality construction equipment – a demand which Ardent are more than ready to meet.
A wider challenge
The London issue is part of a broader picture, which presents a challenge to the whole construction industry, from plant hire to homebuilders, which we must all work together to address.
In 2004, the Barker Review identified that 240,000 new homes would need to be built each year in order to meet the rising demand. During 2015 UK house builders constructed just 140,000 new homes across the UK – a deficit of 100,000 new homes.
Making the most of the land available
One way in which hire companies like Ardent Hire Solutions can help, is by helping developers to prepare sites by supplying excavators, dumpers and other vital equipment.
The UK Government has attempted to identify public land which can be used for house building, but there are still issues due to the controversy around green belt construction. The situation hasn't been helped by the cuts to the fund that was designed to assist with the decontamination of soil on sites which have been previously occupied by industry and other building developments.
Without this support, getting the best value from hire equipment, both in terms of hire rates and running costs, is more important than ever. With one of the youngest fleets in the industry, Ardent assets are among the most fuel efficient available, cutting costs for developers when it really counts.
Working together
The lack of London housing is not a problem that will be solved overnight, but if the industry all pulls together and creates innovative, original solutions, like those available from Ardent, then we genuinely believe that we can turn things around.
If you are working as a housebuilder or in the construction industry, talk to the team at Ardent to see how we can help deliver better value on every hire.
0 Comment
---
Blog Archives
In the dynamic realm of construction, where precision and efficiency are paramount, Ardent Hire's...