Last Minute Plant Hire Problems on Site? – No Worries with Ardent
Date: 29/04/19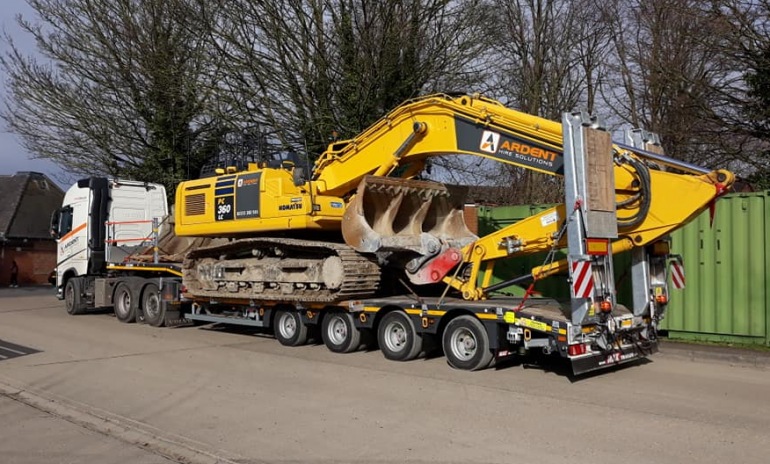 Ardent Hire has worked with a wide range of clients in many different sectors, from construction and housing developers to those working on large infrastructure projects and renewable energy sites. We all know that problems can arise at any time, no matter how detailed a plan you put together. Having our plant hire service at hand during an emergency will help you to minimise downtime and disruption at those crucial times.
What we do is work with you from day one of the planning stages of your project. From there we can figure out the specific logistical problems that could potentially occur during the project. This includes the location challenges, the different phases and tasks that require different types of plant hire. We are always there to help you put together an exhaustive plan of action, but we are also aware that you might need support at an emergency.
That is why we are ready to help, with fast delivery and replacement or repair of machinery and equipment should you suffer a breakdown or a change of plan mid-project. Through our innovative technology, we can locate our machines via GPS and diagnose any problem. From the diagnosis, we can find a solution that works for you. We have depots spread nationwide, so we can guarantee that we can reach you wherever you are as soon as possible, replacing or fixing a problem, or helping you work out the best approach when a change of plan is required.
For more information please feel free to contact the Ardent Plant Hire team today to access our wealth of specialist knowledge. You can speak to us on 03333 202 555 or info@ardenthire.com.
0 Comment
---
Blog Archives
In the dynamic realm of construction, where precision and efficiency are paramount, Ardent Hire's...