Kubota K008-3 Review
Date: 28/09/17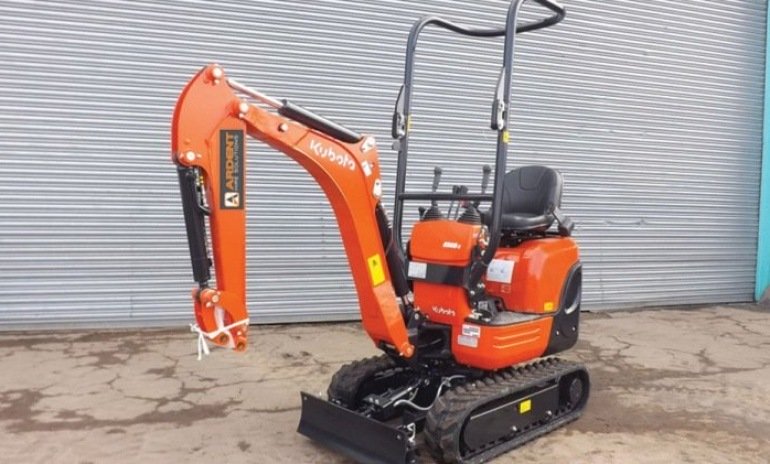 If you are looking for an excavator that packs a punch whilst being relatively small in size and easy to manoeuvre within tighter areas than traditional large excavators, the Kubota K008-3 certainly delivers. It's a comfortable machine to operator too!
Solid Engine and Hydraulics Performance
The Kubota K008-3 has an impressive 7.6 kW of power and a comparable hydraulics system. The cooling system has been designed to allow for work on challenging terrain and within confined spaces.
Simple to Use
The cabin has been designed to offer some space and comfort to the operator, a welcome addition that allows for smooth and simple operation. The easy to open engine cover also allows for simple maintenance processes and an increase in productivity as a result
Versatility of Use
This excavator is only 2ft 3in and under a thousand kilograms, leading it to be one of the lightest bits of machinery you can have in the workplace. This lightweight and compact size ensures that it can be used in a variety of working conditions.
Add Plenty of Attachments
If you require the addition of buckets, clamps or a variety of other attachments, the Kubota K008-3 allows you to do so. On top of the compact nature above, this adds to the versatility of the machinery.
Safe and Robust
The structure offers a guard for greater safety of the operator and the design ensures a robustness that lends itself to the machine being used for the long-term and weathering many storms.
Ardent Hire has a range of excavators for hire. Contact our team to view our selections and to discuss your specific plant hire needs.
0 Comment
---
Blog Archives
In the dynamic realm of construction, where precision and efficiency are paramount, Ardent Hire's...