Keep on Rolling – Road Works Ahead
Date: 29/11/16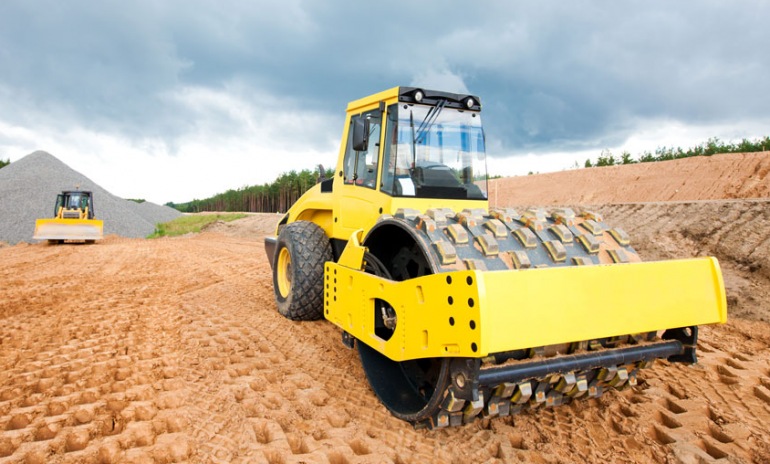 Rollers are a versatile piece of equipment that can be used for many construction purposes. They can be used prepare a subsurface for a construction build or to build a road, to compact a landfill or to smooth a surface to complete a construction.
These jobs require different types of rollers and Ardent stock a large range of machines, all of them continually maintained and updated to make sure we can deliver the best possible equipment to you.
Not sure which roller is right for your job? Read our handy guide or give one of the Ardent experts a call today.
Smooth Wheeled Rollers
A large steel drum at the front and two smaller wheels at the rear, these rollers are used for consolidating gravel, sand, ballast and surface dressings, faster than other rollers.
Pneumatic Tyred Rollers
A heavily loaded wagon that provides uniform pressure on cold laid, bituminous pavements, layers of loose soil or for soft base materials of a coarse nature.
Sheepsfoot Rollers
On this roller there are many protrusions on the roller drum itself. It is used to compact cohesive soils such as heavy or silt clay in preparation for another roller to smooth the surface.
Vibrating Rollers
Sometimes used for asphaltic concrete projects but mostly for compacting base courses of a granular nature. Vibrating rollers are fitted with two smooth surfaced wheels. Ardent stocks all these rollers as part of our comprehensive fleet. To hear more about our range of rollers for hire, contact our expert team.
We understand the importance of rollers for all sorts of construction projects and can provide the information you need to make an educated purchase or plant hire based on your specific requirements and budgets. And because Ardent's fleet is the youngest in the UK, you can trust us to provide the most up to date equipment available.
0 Comment
---
Blog Archives
In the dynamic realm of construction, where precision and efficiency are paramount, Ardent Hire's...