JCB 926 Forklift Review
Date: 22/12/16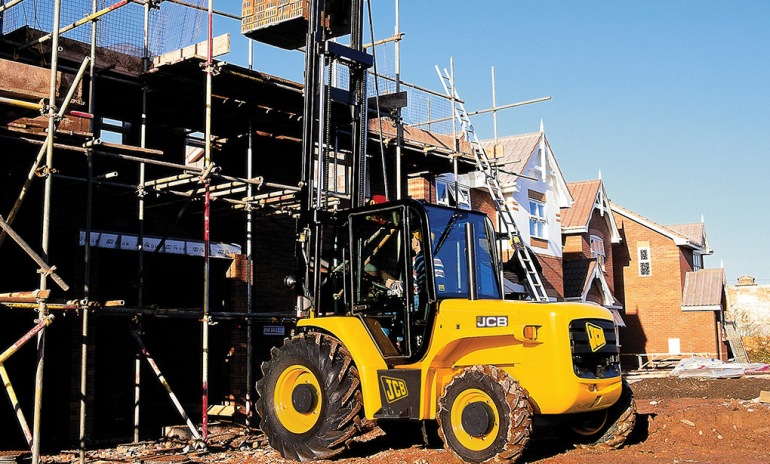 If you are on the lookout for a forklift to work on rough terrain, the JCB 926 Forklift could be exactly the right vehicle for you. It is highly efficient, with a 2600kg lift capacity, and the lift height can be tailored to suit your situation, ranging from 3.6 to 5.5m.
Here we look at some of the features that make it a stand out part of our fleet:
Low Maintenance for Successful Use
You won't have to worry about long delays whilst servicing the JCB 926 as all filters are located within easy reach and near to one another, with the cyclonic air filter design allowing for cleaner air and a longer filter lifespan. The large wide service bay offers plentiful access to both sides of the engine and the engine doesn't require exhaust after-treatment. Telematics offer real-time data so that problems can be fixed quickly when they arise.
High Productivity Levels
This clever machine can be fine-tuned to be effective on any terrain and any job, with a variety of lift capacities, tyre diameters and different lengths of pallet forks available. The left column-mounted power shuttle provides smooth and simple direction control and all-wheel braking offers effective stopping control.
Efficient Design and Comfort
The spacious cab is comfortable, with suspension and air suspension options. You have excellent visibility and reduced noise levels within the cab. Zero tail swing ensures the safety of the vehicles in the tightest of spaces and the vehicle is highly fuel-efficient with its matching of transmission and hydraulics.
At Ardent we believe in having as wide a fleet of plant hire available to you as possible, providing you with a high quality of product and flexibility no matter what your situation. That includes the JCB 926, offering you reliability, low maintenance and high levels of productivity. If you are interested in our plant hire service, call us today and we'll be able to talk through the features of this rough terrain forklift, as well as the rest of our forklift and telehandler range.
0 Comment
---
Blog Archives
In the dynamic realm of construction, where precision and efficiency are paramount, Ardent Hire's...