JCB 3CX Review
Date: 04/02/17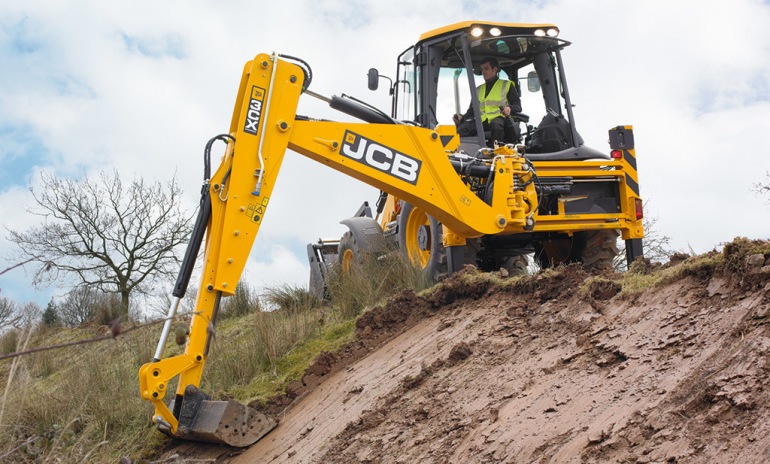 Developed to provide power and efficiency in tight and small areas the JCB 3CX is the latest in a long line of innovative backhoe loaders. Here we take a look at a few of the features.
Core benefits
In typical roading, loading, excavating and idle cycles, the 3CX JCB backhoe loader, equipped with a powerful Ecomax engine, delivers an average fuel saving of up to 16%, plus lower emissions and noise levels. Also with extended periods between fill ups, you benefit from a longer, more productive working day.
Greater Manoeuvrability
You can switch between 2WS and 4WS, allowing for safe travel on the roads, and easily change for on-site movement. With a three-speed 40km/h hydrostatic transmission you have a large working radius, without the need to rely on other equipment to transport this machine.
Versatility
Not only do you have the range of backhoe loader attachments, but also skid steer loader attachments to provide greater versatility of use. This allows you to use the machine as a dumper, mini excavator, forklift and wheeled loader.
Compact Work
Smaller than the average backhoe, the JCB 3CX can work in even tighter spaces, to work in previously inaccessible locations on site, including low level buildings, basements and to enter small construction sites.
Easy Operations
At a touch of a button you can control the speed of this easy to operate tool carrier. Controls for the excavator are standard fitting, offering you simple control switches depending on the use at any given time. Ardent believes in finding you the right solutions wherever you are, and whatever plant hire equipment you require at any given time.
We have access to the JCB 3CX excavator and a wide range of other equipment to assist you. Give our customer service team a call and we'll happily talk through your specific situation and work out the best options for your project.
Give us a call on – 03333 202 555 and speak to us today!
0 Comment
---
Blog Archives
In the dynamic realm of construction, where precision and efficiency are paramount, Ardent Hire's...