In these uncertain times it's better to rent than buy
Date: 14/10/22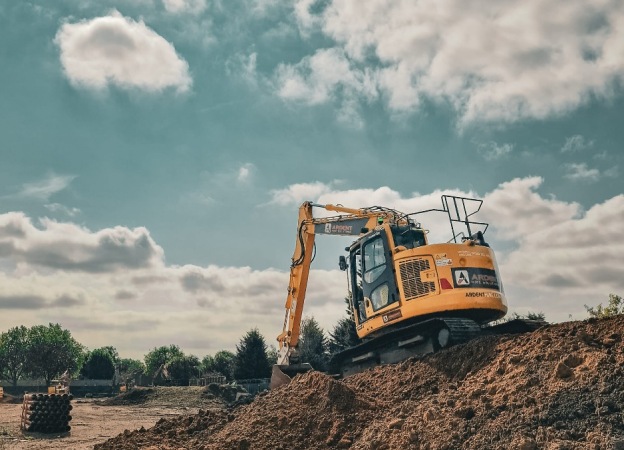 Economic uncertainty is not good for business. High inflation, high interest rates and the threat of recession are creating challenges for businesses on a scale never seen before. Plant owners are facing unprecedented capital equipment price increases that are deterring many from investing. So, what should business owners do during these uncertain times?
First, it doesn't make sense to buy equipment right now. Prices are at an all-time high with many expecting them to fall as the demand for equipment slows in the second half of next year. Already in some construction sectors prices are decreasing as supply and demand become more balanced. The plant sector has been slower than others to adjust; however, the upward trend in prices is almost certain to decelerate at some point.
Second, many businesses are looking to conserve cash as markets tighten and borrowing costs increase. Businesses with higher debt are likely to suffer most. While some will be able to hedge against further interest rate increases, many will be reviewing their balance sheets to maximise cash flows and minimise capital expenditure.
Renting equipment is a short-term, practical method of hedging against the vicissitudes, vagaries and vexations of current markets. It's also an excellent way of conserving cash. Rental solutions provide complete flexibility, allowing users quickly to scale their fleets upwards or downwards, to meet demand. A rental model enables plant users to downscale their transport fleets, service vans and engineers given that rental providers include these as part of their services. Service costs are eliminated as well given that these are also included in the rental fee.
Plant rental prices are inevitably increasing as capital equipment prices increase. However, they have been increasing more slowly than capital equipment which makes rental a highly cost-effective short-term value proposition.
It's no surprise then that the plant equipment rental market is expected to grow in the coming months. Users should ensure that their plant suppliers are offering quality equipment and service and that they have sufficient fleet to accommodate their requirements.
Ardent Hire has a fleet of over 5,000 telehandlers, excavators, dumpers, rollers and telehandlers based in 11 depots across the UK. Recently the company invested in a fleet of electric and hybrid powered access booms as part of its drive towards providing carbon neutral solutions. Ardent offers a high level of responsiveness and flexibility. As well as its own fleet of 55 HGVs Ardent uses night-trunking to ensure that equipment is in the right place at the right time for customers. And with over £250m spent on new equipment in the last 4 years Ardent can offer customers the most modern and safest equipment available on the market today.
For further information call us on 03333 202 555 or email us at hire@ardentire.com
0 Comment
---
Blog Archives
In the dynamic realm of construction, where precision and efficiency are paramount, Ardent Hire's...