Improving Reliability Issues with Ardent
Date: 18/02/19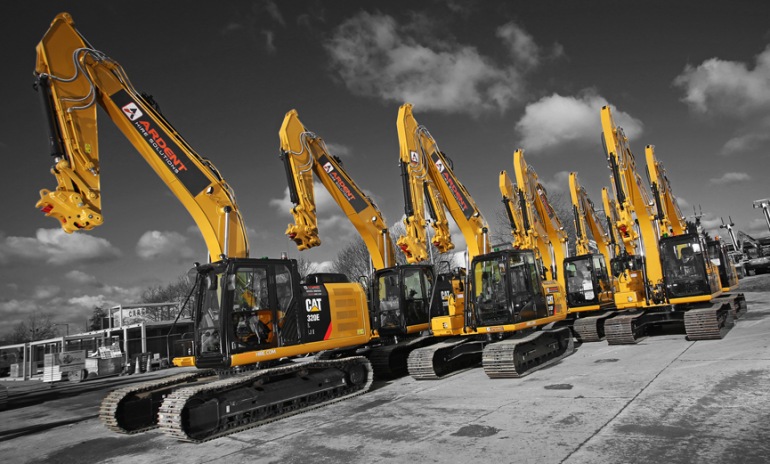 There are many moving parts to any large project, whether you are working in construction, engineering, infrastructure projects, renewable energy, or with offshore assets. Having access to not only the correct machinery and equipment to work on a project, but also reliable machinery and equipment, will go a long way to ensuring all the moving parts come together in harmony, maintaining high and consistent standards and completing a project within deadline, and under budget if possible.
Whenever we begin work with a brand new client we'll sit down and discuss the immediate project that they require assistance with, as well as long-term plans and potential challenges and logistical problems that may be encountered. From here we can put together an accurate plan of action, providing the client with expert advice and guidance with specific equipment and machinery that we believe would be of assistance in certain situations and locations.
Our fleet is one of the youngest in the UK, ensuring it is much less likely to break down than older equipment. We constantly invest in our fleet to upgrade and provide a reliable fleet to our customers. On top of that, all machinery is fully maintained and repaired to be as fresh and efficient when delivered to our clients as possible.
Our team is geared towards fast delivery of machinery, to any location within the UK, and a rapid response to any problems faced on site. Our highly trained engineers are quick off the mark to help as soon as client calls with a problem.
If you would like to know more about how we can assist you in raising levels of reliability for your project, through a well-devised and efficient plant hire service contact Ardent today. You can speak to a plant hire specialist by calling 03333 202 555 or by emailing info@ardenthire.com.

0 Comment
---
Blog Archives
In the dynamic realm of construction, where precision and efficiency are paramount, Ardent Hire's...