How To Offer An Industry Leading Plant Hire Service
Date: 13/03/20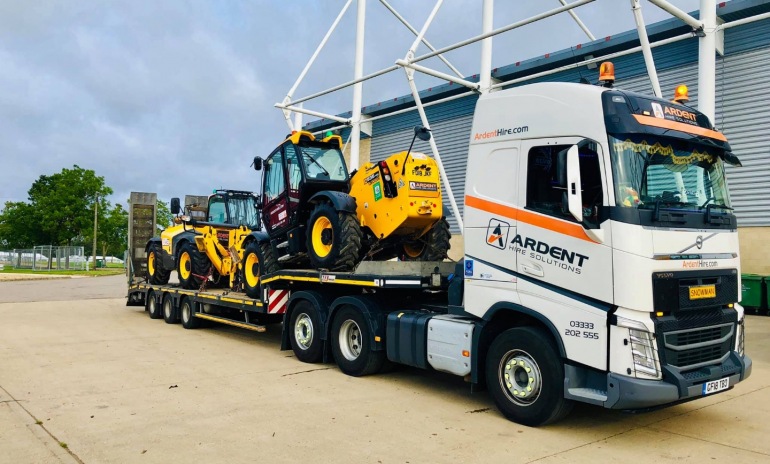 How To Offer An Industry Leading Plant Hire Service
Reliability and Attitude of Staff
At the heart of your plant hire service is your staff. The way they address an issue represents your business. Ensuring their attitude reflects your values is essential.
Retention of high-quality staff
Staff turnover in the plant hire industry can be high. To combat this more money needs to be invested in training, staff salary and benefits.
This leads to employees staying for longer, learning more and becoming better equipped to improve the customer experience.
Understand who your customers are
To understand customer needs and wants, you need to be able to connect and empathize with your customers. One way to do this is to segment your customers and create personas.
By creating personas, your customer support team can recognize who they are and understand them better.
Create an emotional connection with your customers
The best customer experiences are achieved when you create an emotional connection with a customer.
Emotionally engaged customers are:
At least three times more likely to recommend your product or service
Three times more likely to re-purchase
Less likely to shop around
Much less price-sensitive
Capture customer feedback in real-time
How do you find out about customer's feedback in real-time?
You can use live chat tools to have real-time conversations and when done, send a follow-up email to every customer using post-interaction surveys and similar customer experience tools.
It is also important to tie customer feedback to a specific customer support agent, which shows every team member the difference they are making to the business.
24/7 response time
When things go wrong, social media can be a burden. Plant hire companies need to ensure that customers who do opt for social media, can engage with them in this way 24/7.
Benchmarking
Benchmarking is a great operational tool to highlight areas of improvement. With the right benchmarking and KPIs in place, customer experience feedback can be used to tweak performance levels.
Fix your mistakes
Not taking responsibility for your mistakes can lead to getting a bad reputation. Transparency is important in the plant hire industry. Always strive for a high-quality output as it shows you have a high level of standards.
Utilization
Utilization remains something most plant hire companies struggle with. Simple queries should be handled by technology solutions so that feedback incidents and problems can be directed to the relevant department. This frees up more time to get more machines on hire.
Act upon regular employee feedback
Most organizations have an annual survey process where they capture the overall feedback of your team; how engaged they are and the businesses ability to deliver an exceptional service.
Using tools that allow staff to share ideas on how to improve the customer experience and for managers to see how the staff is feeling towards the business can be very beneficial.
For example, using project management software or social media tools, you can create a closed environment where your organization can leave continuous feedback.
Measure the ROI from delivering a great customer experience
Measuring customer experience is one of the biggest challenges faced by organizations, which is why many companies use the "Net Promoter Score" or NPS.
NPS is a highly suitable benchmark for a customer experience metric. The fact that it is simple to implement and measure makes the NPS a favourite with company boards and executive committees.
Think long term
Think long term when dealing with customers. By keeping customers happy, they will be loyal and through word of mouth, will do the marketing for you.
0 Comment
---
Blog Archives
In the dynamic realm of construction, where precision and efficiency are paramount, Ardent Hire's...