How to Choose the Right Digger for the Job
Date: 12/03/18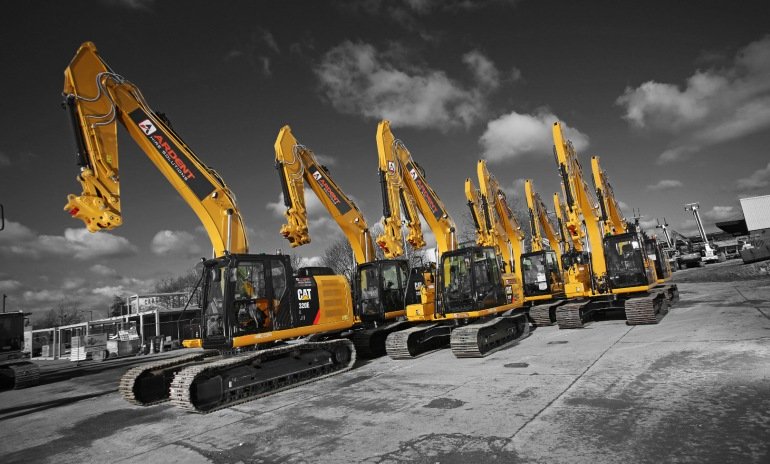 At Ardent Hire, you'll find that we have a range of diggers that are up to any digging challenge. When deciding what kind of digger you need for your digging job, there's a few things you should consider.
Make sure that there's plenty of space in the construction area for the digger or excavator that you hire. If there isn't much space, you might be looking at hiring a mini excavator for your digging job, rather than a standard sized or larger excavator. Mini excavators can rotate in full circles, and they're very versatile in small spaces. Mini excavators are great for smaller construction jobs and a range of small tasks like digging ditches and holes. For larger jobs, you'll need a larger digger.
Think about the type of terrain you'll be working on with your digger. Most come with a variation of wheels, steel tracks, or rubber tracks. Mini excavators can offer all options. Wheels are best on solid surfaces, but tracks are better over rough terrain. For digging jobs, try our excavator digging and grading buckets, suitable for a range of digging tasks when attached to our excavators.
When hiring the right digger for your job, consider what digging depth you'll require from. Also, and perhaps most importantly, consider the amount of earth you will be moving, you are unlikely to want a smaller machine if you are moving tonnes of material. These factors mean different machines sizes and needs, it's best to look into the specifications and enquire to our plant hire company when possible – for a professional opinion. Just call our plant hire team and we can advise on the best digger to hire for your particular job.
0 Comment
---
Blog Archives
In the dynamic realm of construction, where precision and efficiency are paramount, Ardent Hire's...