How to Choose a Plant Hire Company for Your Project
Date: 19/08/19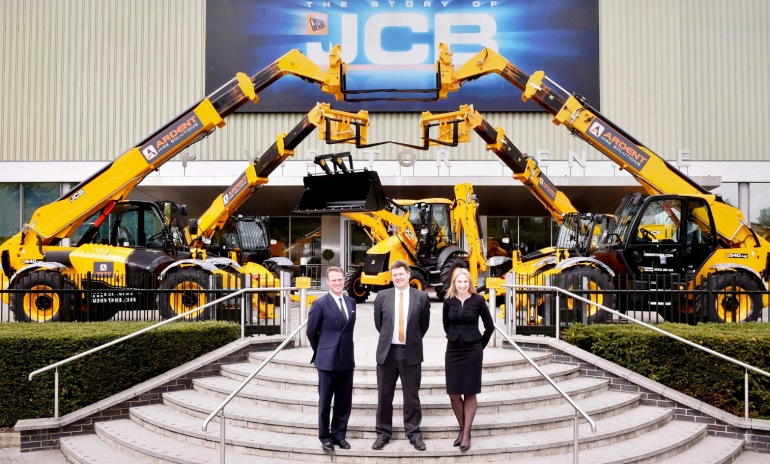 If you have been searching through national plant hire companies to find the perfect choice of partner for plant leasing, you have reached your final destination. At Ardent Hire, we have a history of excellence as a plant hire company, building long-term relationships with our clients in many varied industries and sectors.
When searching for a plant hiring solution, what makes Ardent Hire the best choice of plant hire company?
The first thing to consider is that we have depots spread throughout the company. What this means is that no matter where your site is located, we are likely to be able to deliver to you within 24-hours. This doesn't change if you are working on a small site in a city centre in the Midlands or in an offshore location off the coast of Scotland that is challenging to reach.
Our team has the experience to offer expert guidance throughout the project. This begins by helping you choose the correct plant hiring equipment for your needs and continues through the creation of a delivery schedule and advice should an unforeseen circumstance happen.
We guarantee a fast replacement and repair service should there be a fault with any plant hire equipment. You should never suffer significant disruption to a project due to a breakdown, and we will do our utmost to repair and/or replace as soon as possible.
Everything we do is to a high standard, and this transmits to our clients. We are happy to deliver excellence as one of the top national plant hire companies in the UK. Find out more by contacting Ardent Hire on 03333 202 555 or info@ardenthire.com.
0 Comment
---
Blog Archives
In the dynamic realm of construction, where precision and efficiency are paramount, Ardent Hire's...