How the Ardent App helps site workers
Date: 16/07/21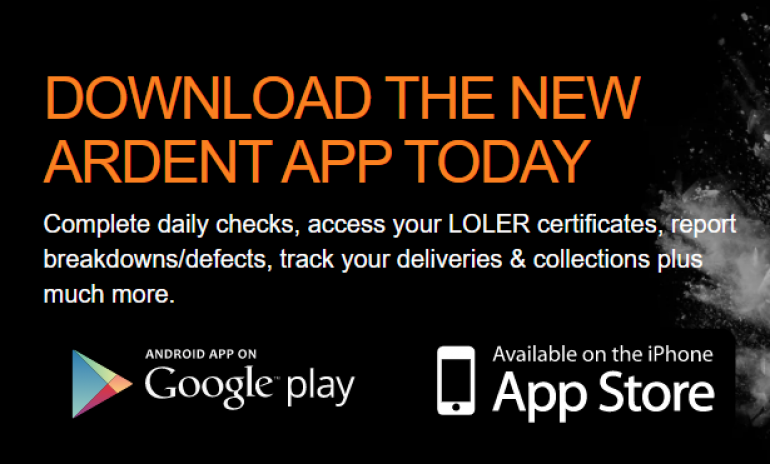 The Ardent app has been designed with a wide range of users in mind, and it delivers on-the-spot plant machine specifications and technical manuals to each and every one of them. For the teams on the ground who are using that equipment every day the app can perform checks, report problems and complete familiarisations, the Ardent app has become an essential party of contract plant hire operation for a wide range of projects and companies.
A new routine
The new Ardent app has revolutionised the daily routine for thousands of contract plant hire UK workers up and down the country. Instead of spending time in the site office for lengthy briefings on new equipment, they are able to get straight to work, with all the information they need on the app, in their pocket.
Unlike that morning briefing, the Ardent app is with them throughout their shift, from their initial daily checks before they start their work, to the shutdown safety protocols at the end of the day. More importantly, they have access to this information at all times in between, so they can always check back if they have any questions or queries.
On site familiarisations
In an ideal world, the site foreman would be able to spend time with each operative, talking the through their new Ardent plant hire equipment and ensuring they are familiar with its operation and safety features. Unfortunately, this is rarely possible, with many workers left to figure out their machines using dry manuals or generalised team talks. With the Ardent app, they can enter the fleet code of their machine and link directly to engaging, educational videos directly, telling them everything they need to know.
With the Ardent app, operators are taken step by step through their familiarisations in-situ by our expert team. They familiarise themselves with their machines while at those machines, instead of at a remote site office. This makes familiarisations faster and more meaningful, and it helps operatives to get to work faster and work more efficiently and effectively through the day with their contract plant hire. As discussed above, the app has the added bonus that operators can refer back to these familiarisation's at any time while using the equipment to check any details they are unsure of.
Free and easy
Most site operators would be happy to make a significant investment in a system like the Ardent app, which boosts productivity and makes life so much simpler and straightforward on site. Yet remarkably the Ardent app is free to download and free to use for managers and operatives alike. It works on any smartphone or tablet, including Apple OS and Android devices, and can be downloaded by your entire team in just a couple of minutes.
Once downloaded, the Ardent app has been designed to be intuitive to use, so there is no time-consuming training required. Operators will be up and running fast with their new daily routine, enjoying an easier and more accessible source of important information, while you enjoy a more productive and effective workforce.

Explore the Ardent app now at https://www.ardenthire.com/corporate/ardent-app/, or find it on the Apple App Store or Google Play.
0 Comment
---
Blog Archives
In the dynamic realm of construction, where precision and efficiency are paramount, Ardent Hire's...