How the Ardent App Helps Site Managers
Date: 25/08/21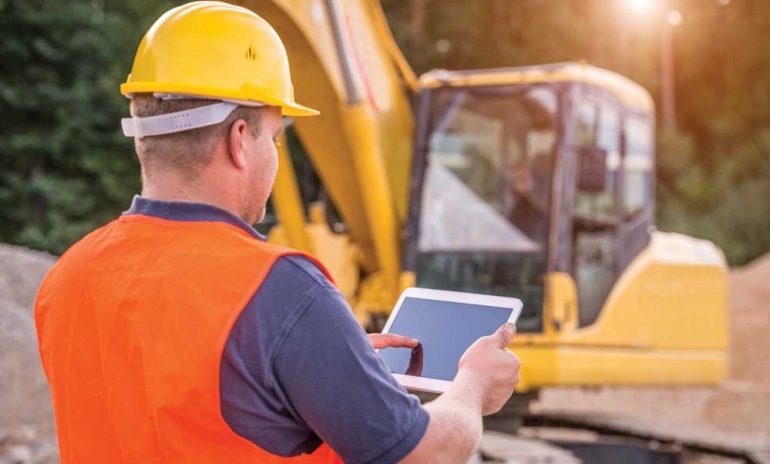 How the Ardent App helps site managers
Until recently, the job of the site manager was becoming busier and more complicated every year. New legislation on everything from site safety to environmental issues, along with new employment laws and data protection rules, and new high-tech kit and equipment, have all added to their workload, making this key role increasingly stressful.
Fortunately, all of that has now changed, thanks to the innovative new app from Ardent Hire. With just one simple download, site managers can now significantly ease their workload, while still keeping their team safe, their contract plant hire and plant sales service organised, and their site working efficiently and effectively.
All in one app
The Ardent App has been designed by people who really understand the industry and know what site managers go through every day. We aimed to take the pressure off and allow site managers to do their job more productively, by giving them the tools they need right there on their smartphone.
Now, instead of wasting half their day walking around the site, solving one problem after another, everything can be done on the app. What's more, the easy access to information and training will often prevent many of those problems occurring in the first place. The app even offers help and advice to fix the most common breakdowns, so you can get your equipment up and running again fast, keeping your team working and your project on schedule. And where a problem can't be fixed remotely, the app makes ordering an engineer visit quick and easy.
Complete control
The Ardent App puts site managers in complete control of their plant sales service and contract plant hire too. Site managers know that when their plant arrives at site, their operators can access health and safety critical information in the palm of their hands. And when that equipment arrives, they can leave it up to the app to explain its safety and functionality to their team, instead of having to organise individual training sessions for every bit of kit they hire.
Deliveries and collections also can be tracked on the app, keeping site managers up to date in real time. This not only avoids wasting time waiting around for the delivery drivers, it also means they can get the best value out of their team and their equipment by planning ahead and scheduling works more efficiently.
Attract the best
A huge range of skills are required to manage a construction site and all the workers and equipment involved. Unfortunately, this means that good site managers are hard to find. The Ardent App will give your company the edge in recruitment by making their job so much simpler. So if you want to attract the best for your next project, it's time to introduce the Ardent App into your day to day operations.
Despite all the value the Ardent App brings to your site, it is free to download and free to use, for both site managers and their workforce. To find out more about how the Ardent app can help with your contract plant hire, visit our website today, or download the app now at the Apple App Store or on Google Play.
0 Comment
---
Blog Archives
In the dynamic realm of construction, where precision and efficiency are paramount, Ardent Hire's...