How Rollers Can Make The Good Times Roll For Your Project
Date: 10/01/20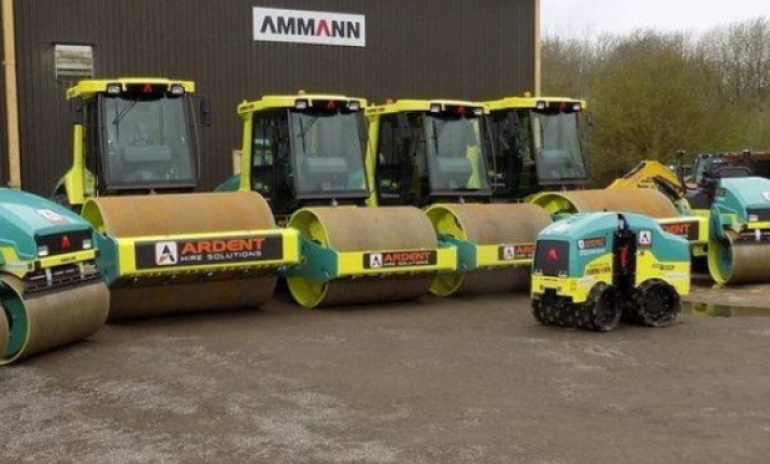 What makes rollers suitable for your project? We go through reasons how rollers can enhance your project.
Easy operation
Our rollers are designed and engineered with focus and attention on how the machinery operates. They come with accessible operator display and obtainable drive levers for easy access to amend the amplitude and frequency.
Great driver visibility
Most of our models are fitted with a rotating seat to offer additional visibility for the operator.
Multipurpose
They work well in cohesive soil types such as clays. They overcome the high moisture content in clays through their extreme compaction energy and kneading effect of their Padfoot drums. The skid steers enable the roller to turn 360 degrees within its length. A centre mounted lifting eye is used for transporting.
Environmentally friendly
Most of our rollers have Yanmar engine technology. This helps reduce noise and vibration. By law, this meets the emissions requirements in Europe. We are doing our part to make the world a greener place.
Productivity
The roller is productive in many applications. It can be used in pipeline construction, airport construction, dumpsite and landfill job sites.
Productivity can be improved with the use of extension kits that stretch the drum. This adjustment can be completed quickly on the job site.
Easy Maintenance
Our rollers are easy to maintain. There are no toothed drive belts, lubrication points, clutch or V-Belts, meaning there are no parts that will be worn down through use. Routine servicing of the diesel engine is the only maintenance required.
Infrared
What sets the rollers apart is their infrared system. The remote control system uses infrared technology for maximum safety. The machine is disabled as soon as the line of sight between the operator and the device is lost. A constant infrared signal connects the operator to the roller. If the signal is interrupted, the smart system knows a visual connection has been severed and automatically stops the machine.
The machine also stops if it has been moved more than 20 metres beyond the operator or if it is too close to the operator.
What is your experience of rollers?
Are you going hire add some to your project?
0 Comment
---
Blog Archives
In the dynamic realm of construction, where precision and efficiency are paramount, Ardent Hire's...