Housebuilding, Infrastructure and the UK Market
Date: 20/04/16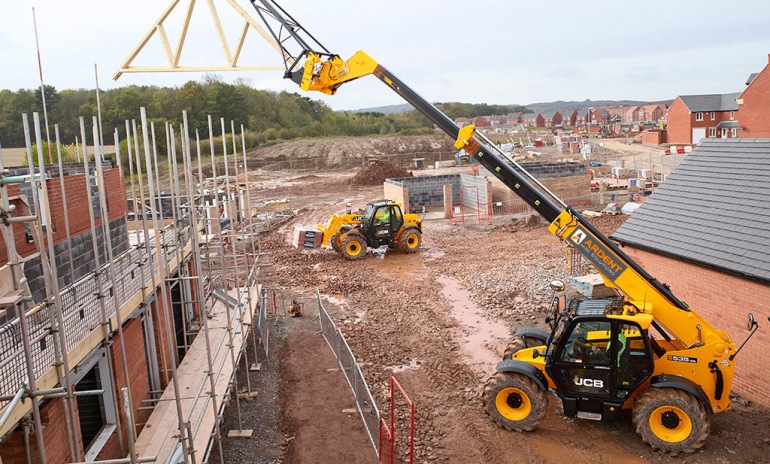 Ardent Hire Solutions formed through the amalgamation of One Call Hire and Fork Rent explores Housebuilding, Infrastructure and the UK Market.
Housebuilding, Infrastructure and the UK Market
The UK construction industry is still riding out the waves caused by the economic crash of 2008 and the subsequent slow recovery.

Industry Overview
Figures from the Office of National Statistics have shown that the construction industry sector output has seen a decrease of 0.4% from September 2015. However, when compared with figures from the same time period in 2014, there has been an increase of 0.4%

Private and Public Housing
Output levels within the Private Housing sector are up 4.5% on Q3 of 2015 and up 5.4% when compared to Q4 of 2014. Public Housing did not fare so well, with output down by 21.8% on Q4 2014.

Infrastructure
Infrastructure projects were down 3.9% from Q3 but up by 20.7% on the same quarter last year. With large projects such as HS2 and the Thames Tideway Tunnel on the horizon, this sector is expecting a boost in the coming years.

CPA Forecasts
The Construction Products Association has recently updated its forecast for 2016 and beyond, predicting that as a result of the strengthening of the new build residential sector and increasing activity in the infrastructure sector, the construction industry will grow by 3.6% this year and 3.8% in 2017.

Project Types
The infrastructure and residential sectors received the highest volume of contracts awards by value, receiving 23% of the total value of all projects awarded in January. The two largest projects awarded during this period were the Britannia music venue in Ilford (£50 million) and the Streatham Hill Development in South West London (£60 million).
0 Comment
---
Blog Archives
In the dynamic realm of construction, where precision and efficiency are paramount, Ardent Hire's...