Helping those in need at Christmas time
Date: 24/12/20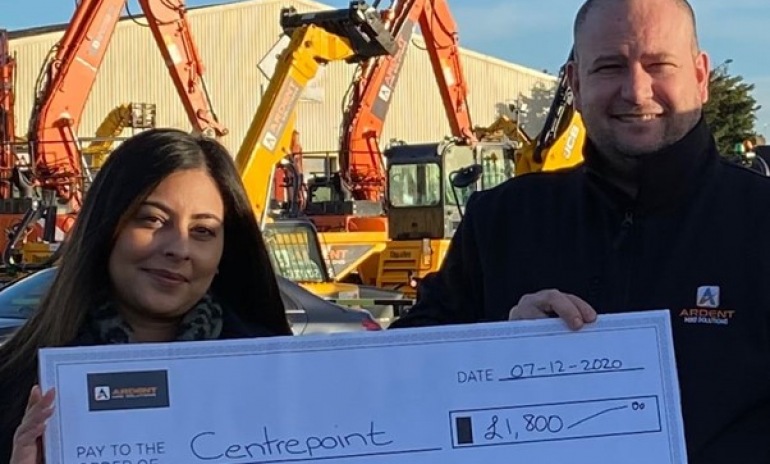 Ardent usually provides a contribution to a Christmas meal for each colleague. Of course, this year has been very different and as an alternative Ardent provided a gift voucher that was personally addressed to each colleague by a member of the SMT. Some colleagues elected to donate their vouchers to the charity Centrepoint which provides homeless young people with accommodation, health support and life skills to help get them back into education, training and employment. Centrepoint reports that 2020 could be the worst homelessness crisis in their 50-year history, with 23,000 young lives at risk. Every donation ensures that a young homeless person has a safe warm room to live in, so they can start to turn their lives around. This month Ardent colleagues raised £1,800 by donating their vouchers.
Several depots also organised their own food banks where colleagues donated food from their weekly shop to help those in need. This builds on the work that Ardent has done in previously years to help people most in need at this time of year.
Many people find Christmas a difficult time of year. We wish all those a Merry Christmas and hope that they are able to find peace and contentment over the holiday period. In the meantime we are committed to help wherever we can, now and in the future.
0 Comment
---
Blog Archives
In the dynamic realm of construction, where precision and efficiency are paramount, Ardent Hire's...