Health & Safety with Ardent
Date: 01/09/16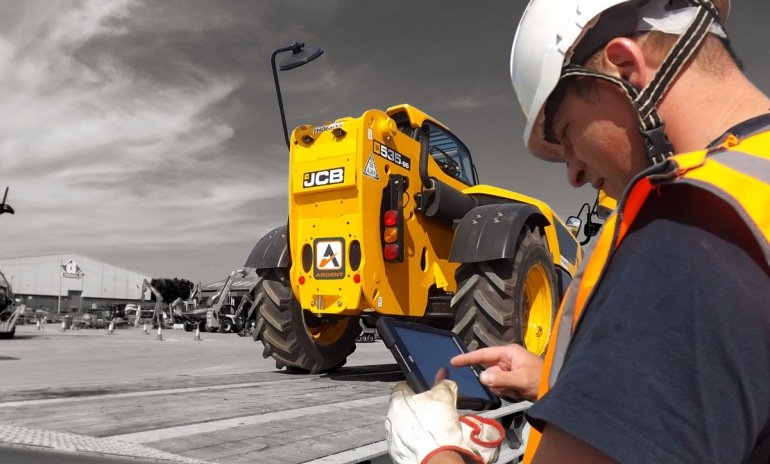 At Ardent, we understand that health and safety isn't just about ticking boxes. When contractors are transporting heavy loads, working at height or in other hazardous environments, health and safety can be the difference between life and death. Below are some of the ways Ardent works to develop and maintain the highest levels of health and safety.
Technology
At Ardent, we constantly invest in the newest machines on the market, which have the most advanced safety features, such as reversing cameras, to help to keep your site and staff as safe as they can be.
Pre-delivery Testing
All of the equipment and plant at Ardent is examined and tested before it is delivered to ensure it meets HSE standards. During the delivery of your plant, you will receive documentation confirming that the equipment is fully compliant with HSE regulations.
Safe Delivery
Our delivery team are fully trained to operate the plant that they transport and deliver. This means that you can be certain that the equipment that you hire will be unloaded at your site in a safe manner.
On-site Training
When you hire from Ardent, you don't just get the equipment; you also receive full on-site training from the delivery team, who will only hand over the keys when they are completely confident that your team can operate the machinery in a safe way.
If you are interested in hiring plant or equipment from Ardent, contact us today.
0 Comment
---
Blog Archives
In the dynamic realm of construction, where precision and efficiency are paramount, Ardent Hire's...