Greg Fitzgerald appointed as Chairman
Date: 01/02/16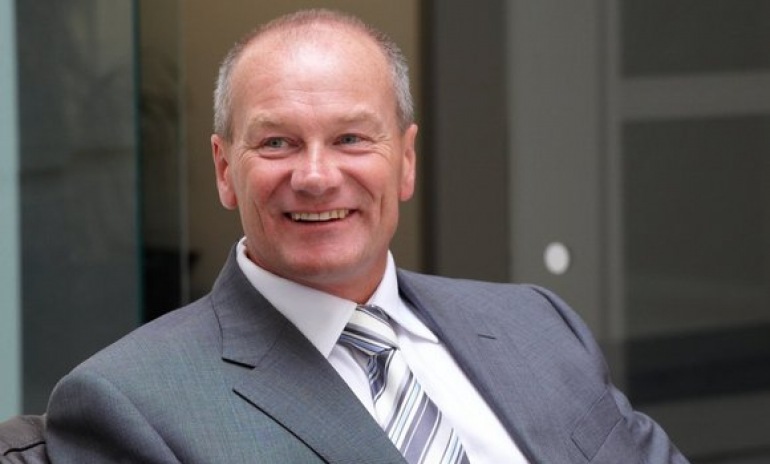 Ardent Hire Solutions, the UK's largest telehandler provider and one of the UK's leading self-drive plant companies, is pleased to announce the appointment of Greg Fitzgerald as Chairman with effect from Tuesday 26th January 2016. Greg is the former Chief Executive and current non-executive Chairman of Galliford Try plc, a leading FTSE 250 housebuilding and construction group with operations throughout the UK. In addition to Galliford Try, Greg is also a non-executive Director of the NHBC and a Governor of the South Devon College.
Ardent Hire Solutions was established from the amalgamation of Fork Rent and One Call Hire in August 2015. The business trades from 11 depots nationwide and provides over 5,000 units for rent with an average age of less than two years and a fleet holding of approximately £150m. Ardent Hire Solutions was formed following the recent acquisition of Fork Rent and One Call Hire by Searchlight Capital Partners and Duke Street together with key management.
Steve Corcoran, Chief Executive of Ardent Hire Solutions said: "We are delighted to announce the appointment of Greg as our Chairman and on behalf of the entire Ardent team I would like to welcome him to the Group. With his long standing, extensive and wide ranging experience in the housing and construction arena, Greg will bring an invaluable in-depth knowledge of our markets and customer activities to our business. We look forward to working with Greg with immense enthusiasm and are confident that he will bring significant value to the development of Ardent Hire Solutions."
1 Comment
---
Blog Archives
In the dynamic realm of construction, where precision and efficiency are paramount, Ardent Hire's...