Four reasons to froth about FORS
Date: 07/05/21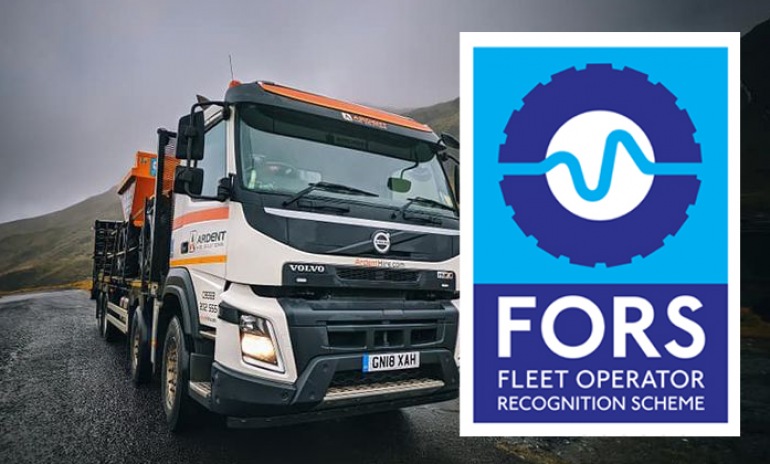 There are plenty of reasons to get excited by FORS, which is short for the Fleet Operators' Recognition Scheme. Here are just four:
FORS sets a standard for best practice in the transport industry
FORS is a voluntary national scheme that promotes good practice for commercial vehicle operators. The accreditation's main objective is to raise quality and efficiency standards within fleets to the highest levels. Compliance demonstrates that a formally appointed, experienced and responsible person is running the transport operation and that all the necessary regulatory licences are held.
FORS instils a mindset of continuous improvement
FORS accredited companies are required to be audited by FORS at multiple locations on an annual basis. Recommendations for improving operations are documented and followed up as part of continuing an accreditation. This helps to foster an environment of continuous improvement.
FORS shows a commitment to safety, efficiency, and environmental protection
FORS helps fleet operators to increase fuel consumption by promoting fuel efficient driving techniques and driver behaviour to help make an evident change. As well as reducing operator costs this also helps to reduce emissions.
FORS provides peace of mind
FORS gives customers the peace of mind that they are dealing with an organisation that takes safety and compliance very seriously.
There are three levels of accreditation, Bronze, Silver and Gold. Ardent has recently gained Gold status at Ipswich, Midlands, Enfield and Kent. Silver depots include Haydock and Oxford. All other Ardent depots are at Bronze level.
At Bronze level operators meet the requirements of the Safer Lorry Scheme. This mandates basic safety equipment (side under-run protection and safety mirrors) on all commercial vehicles over 3.5t. At Silver level, operators meet the requirements of the Standard for Construction Logistics and Community Safety (CLOCS) and TfL's own Work Related Road Risk requirements (WRRR).
Ardent insists that any third party logistics providers are accredited to Silver level as a minimum. Upholding the highest of standards and providing complete peace of mind to our valued customers and Ardent colleagues is our top priority.
0 Comment
---
Blog Archives
In an increasingly competitive business landscape, companies across industries are constantly...