Excavator Hire Benefits
Date: 28/01/19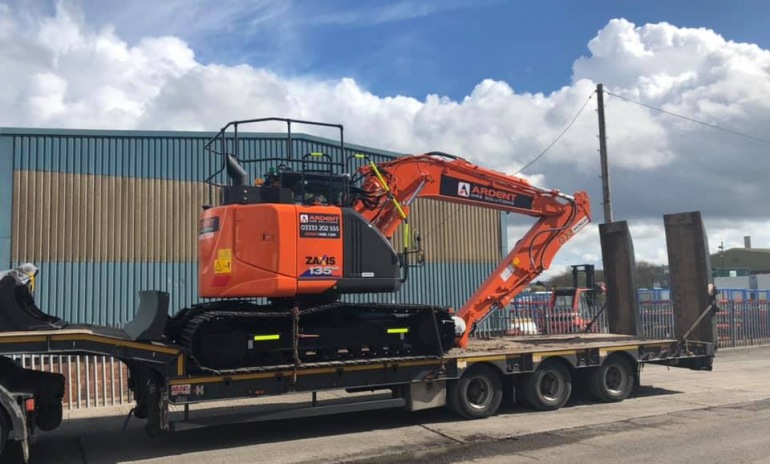 At Ardent we have one of the largest excavator fleets in the UK, with a comprehensive selection that runs from 1.6t micro machines to the large, heavy-duty 36t excavators and everything in between. Whether you are searching for a small or large excavator for hire they will be able to assist you in a wide range of tasks, including:
Transporting large objects
Site grading
Landscaping
Mining
Trench digging
Demolition
There are several benefits to hiring an excavator with Ardent.
Versatile Machinery
An excavator makes digging much easier on site, and with our wide range of high-quality excavators available to hire, you can choose the correct machine for your specific needs.
Cost Effective Solution
It can be expensive to purchase excavators outright, especially if you have a variety of tasks ahead of you to complete. With our excavator hire, you can cut costs, utilising the right type of machinery at different times of a project.
High-Quality Machinery
By using a professional plant hire service you can guarantee that all equipment is the latest on offer and the highest quality as a result. Our team will also fully inspect the excavator before sending it out, ensuring that it is fully maintained and tested.
Information
Knowledge is power and with our extensive equipment brochure, you can benefit from excavator hire in a way that optimised performance and maintains site safety at all times.
To find out more information about our excavator hire service contact the Ardent team on 03333 202 555 or info@ardenthire.com.

0 Comment
---
Blog Archives
In the dynamic realm of construction, where precision and efficiency are paramount, Ardent Hire's...