Excavator Attachments
Date: 15/10/18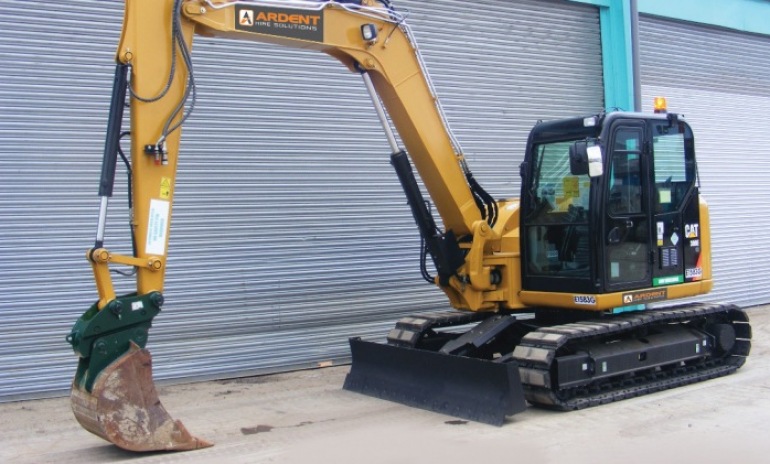 Excavator hire is a popular requirement for our clients, and with such a wide range of excavator attachments available to hire through Ardent, you can see why.
There are many different circumstances that our clients face, and below we've highlighted just a small number of the attachments that you can add to your excavator hire order with us.
Excavator attachments can be used to break materials and surfaces, to rip through structures during demolition projects and to drill and dig during the early phases of construction. A range of bucket attachments allow for both removal and separation/sorting of materials, and you won't find a more versatile machinery from a plant hire company than an excavator for hire.
Here are just some of the excavator attachments we have available for hire:
Bucket – suitable for both light and heavy digging and grading within construction sites
Shaker Bucket – ideal problem solver to sort and separate mixed materials
Breaker – a hammer that can be used in the demolition of rocks or concrete structures
Lifting Forks – helps to reduce the requirement of telehandlers on site for cost effectiveness
Clamshell Bucket – perfect for excavation projects, landscaping, and the digging of trenches
Grapple – ideal for loose materials and debris of mixed shapes and sizes
Compacter Plate – safe and efficient method of compacting materials on slopes or in trenches
For more information about excavator hire and specific attachments that can increase the efficiency of your site work, please feel free to contact Ardent directly, or see our wide range of excavator attachments to hire here.

0 Comment
---
Blog Archives
In the dynamic realm of construction, where precision and efficiency are paramount, Ardent Hire's...