Excavator Attachments, Get More Versatility
Date: 19/02/18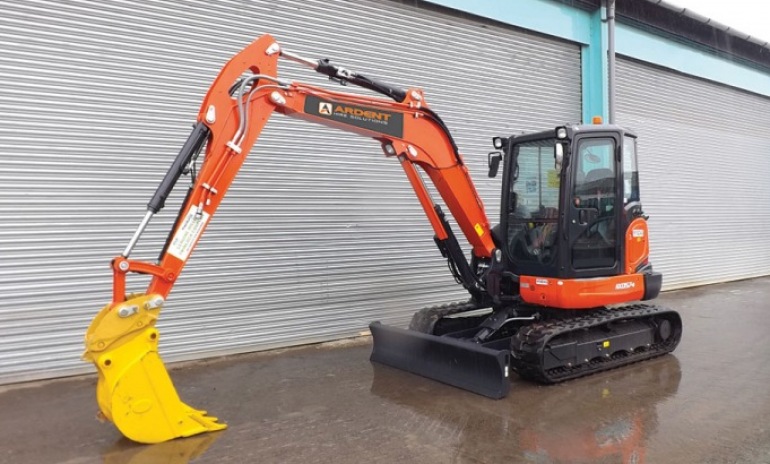 At Ardent, we take pride in being able to offer a range of excavator attachments to suit all of your needs. Our excavators are some of the youngest and best around, so we supply the attachments to match demand. Our attachments enable you to use your excavator in a more versatile way, saving you time, and money.
We can offer several types of bucket attachments for the front of your excavator. These include: a standard digging and grading bucket; which is suitable for both light and heavy construction, a ditching bucket for ditch maintenance, and a shaker bucket; which is ideal for separating mixed site materials that it scoops up. For situations where you need to dig into a sloped side wall, there's the tilting bucket, which eliminates the need to move the excavator when you're working.
Similarly, our clamshell bucket attachments have exchangeable shells which can be changed within minutes; great for digging and grabbing. We also have a grapple attachment, which can handle all manner of irregularly shaped loads. There's also the selector grab, which is perfect for sorting materials on-site.
You can also attach a breaker to our excavators. This powerful hammer is vital for demolishing concrete or rock. If you're after something that makes destruction a little easier, consider a hydraulic pulveriser, or a ripper tooth. For a drilling device, you could hire one of our auger attachments.
Looking for a forklift? No need. Our excavators also have a fork attachment, which is designed to lessen the number of machines you need on-site.

0 Comment
---
Blog Archives
In an increasingly competitive business landscape, companies across industries are constantly...