Dumper Hire – Solve Your Construction Crisis
Date: 15/11/16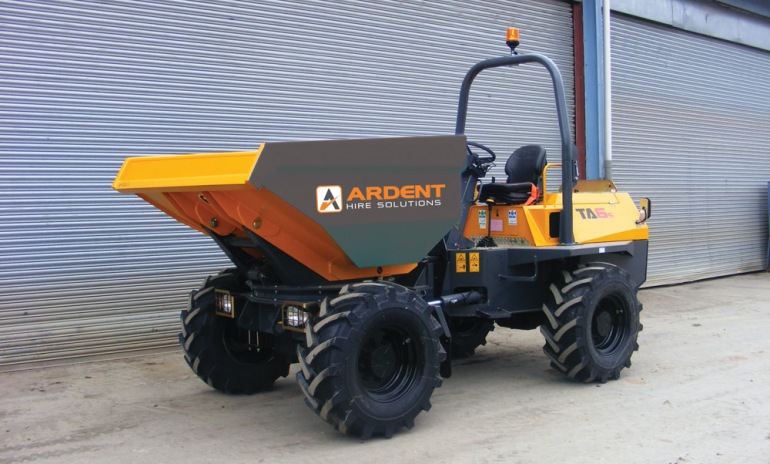 Hiring dumper trucks could solve a number of problems on your construction site and reduce the risk of issues that often send costs soaring. Many site managers depend on dumper trucks as an integral piece of equipment for their project and trust Ardent to supply young, well-maintained trucks that meet the demands of the job.
Ease the Transport Effort
The main reason dumpers are so popular is that they provide a great way to move debris and material on a construction site without having to use manual labour. Bricks, timber, tiles and concrete can be moved with relative ease and in a shorter timeframe and frees up labour.
Lower Costs
Dumpers can lower costs by providing a more efficient way to pick up and move materials and remove debris from a site, a task that would take more hands and hours if done manually. Ardent's machines are highly fuel efficient, delivering even better value for money.
Prevent Injuries
The materials that are moved by dumpers are often potentially hazardous if handled by people instead of machinery. Sharp objects could lead to cuts, and moving heavy objects puts stress and strain on the back and arms, which could result in injuries.
If you'd like to find out more about our extensive fleet of wheeled and track dumpers for hire our professional team of experts are at hand to offer honest advice and guidance. We will kindly point you in the right direction for the right dumper type for your specific requirements and budgets. Ardent is a plant hire name you can trust to deliver.
0 Comment
---
Blog Archives
In the dynamic realm of construction, where precision and efficiency are paramount, Ardent Hire's...