Driving a telehandler at speed with an elevated boom
Date: 30/08/22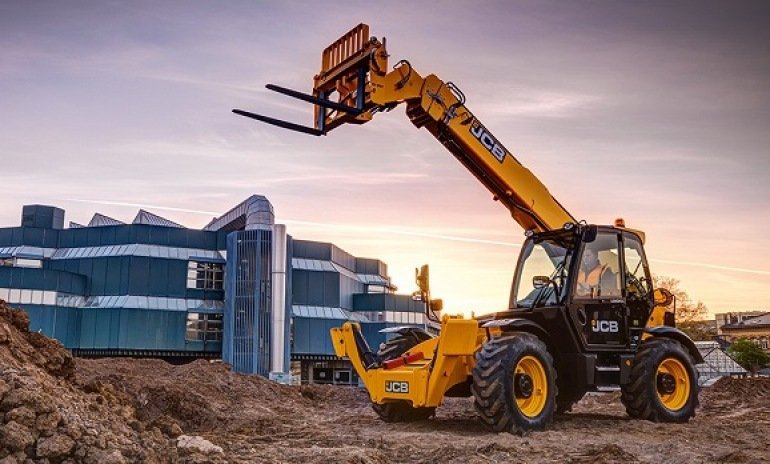 Most operators would say that it's common sense that a telehandler shouldn't be driven at speed with an elevated boom. This risk is heighted if the vehicle is being driven at excessive speeds around corners where the danger of over-turning is even more probable. Extending the boom has the effect of raising the height of the centre of gravity (COG) of the telehandler which makes it more likely to overturn, especially on lateral slopes. If the telehandler is carrying a load there will also be "swing" which will cause additional dynamic side loads, again, increasing the risk of overturning.
There are several steps that operators can take to ensure safety with extended booms:
The boom and load should be kept as low as possible, try and keep the load no more than 300mm above the ground. The load chart will contain the boom configuration limits for the pick-and-carry position. The correct length of chains, slings, etc. should be selected.
Travel speed should never exceed a slow walking pace and be suitable for the conditions. The actual travel speed will depend largely on the type of terrain which is being traversed – for rough terrain the travel speed may need to be much lower.
Avoid sudden turns, particularly on side slopes.
Braking should be smooth. Avoid sudden braking.
Avoid reversing down slopes. Never reverse down a slope with the boom elevated.
Always follow the manufacturer's instructions for traveling on slopes and inclines. Do not attempt to climb, descend or cross slopes above the manufacturer's limits, as this significantly increases the likelihood of overturning.
Note that visibility may be reduced when travelling with bulky loads or loads with a large area. Appropriate control measures should be used such as safety observers. If a safety observer is used, take care that they do not walk in front or close to the telehandler or the load in case it tips.
Maximum care must be taken to avoid overhead obstructions including power lines.
Typically, manufacturers set a safety tolerance of 30 degrees elevation for the boom and a maximum speed of 3 kph. If you're regularly exceeding this you're increasing risk of overturning your equipment.
Many sites will be completely unaware of the risks they are exposed to here. This is where Ardent's Site Manager comes in. The system can be configured so that texts and email alerts are notified to site managers when operators are driving at speed with elevated booms. Alerts are despatched on a real-time basis so that site managers can correct bad driving behaviours as they occur rather than waiting for an accident to happen. Alerts are also reported through the Site Manager Portal giving Health & Safety Managers a retrospective view of the number of alerts despatched during a given period. This enables them to trend safety improvements over time.
For further information contact us at 03333 202 555 option 1 or email us at hire@ardenthire.com
0 Comment
---
Blog Archives
In the dynamic realm of construction, where precision and efficiency are paramount, Ardent Hire's...