Customer Familiarisation at Ardent
Date: 07/05/18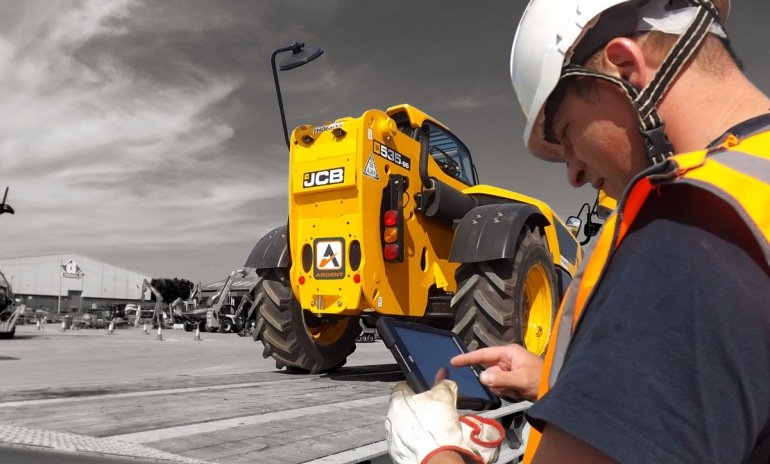 For anyone who is serious about using hardware and plant hire equipment, it's vital that you are familiar with all of the factors involved. At Ardent Hire Solutions, we make sure that every part of the process is made entirely familiar to you before you do a single action within the equipment that you hire.
It is vital that you feel totally safe and confident in using the plant hire equipment that we can give you access to for sale and for hire. This is why we take the process of customer familiarisation at Ardent Hire Solutions so seriously.
Safe Delivery & Collection
We make sure that your delivery is not only efficient, but safe. Every Ardent plant hire delivery driver is selected because they are more than capable of operating the vehicle themselves.
This helps for fast, easy and safe loading and unloading of equipment. If you worry that you might have problems in getting the load done alone, our team can help prepare you to do the job in the most effective way. You'll receive coaching assistance from an established operator, making sure that you can get an experienced view of how to manage operation safely without any limitations or issues.
On-Site Coaching Provided
As mentioned above, all of our plant hire equipment at Ardent Hire Solutions comes complete with high quality, on-site familiarisation as soon as you need it. We do not leave the site of operation until we are fully confident that you can handle the tools provided without any worries over safety and operational quality.
We make sure that all safety devices and mechanisms are fully understood prior to leaving. This is all backed up with numerous online resources that you can use to help make sure that the briefing can be as accurate as possible, and can easily be checked again as and when needed.
For more information about how we make sure you are familiar with the project at hand, contact us today for any information that you may need regarding customer familiarisation.

1 Comment
---
Blog Archives
In an increasingly competitive business landscape, companies across industries are constantly...